The December/January 2015 Caper is now online!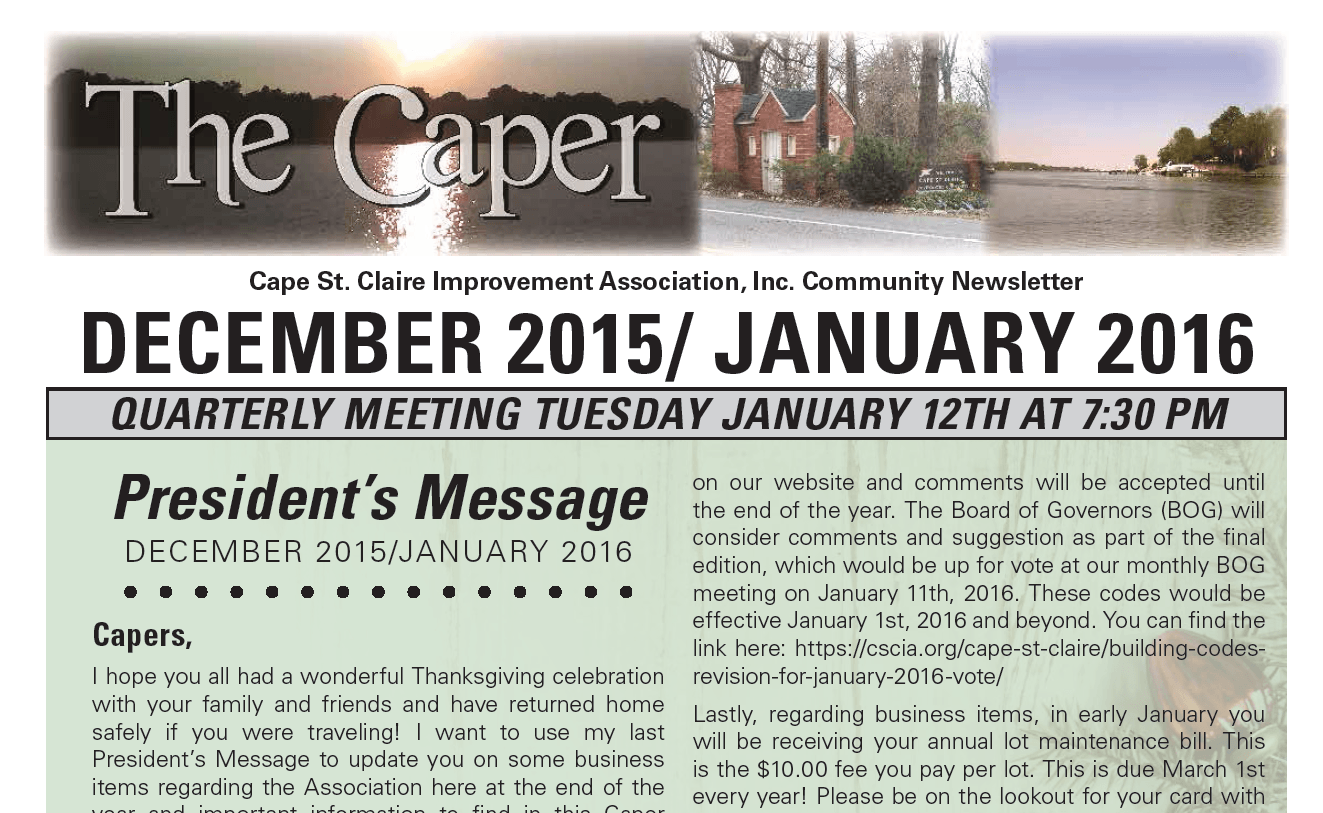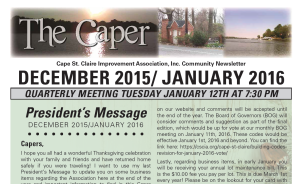 We've been double checking the calendar a lot. It says December 17th but judging from the people we've seen jogging in shorts, it's been hard to tell. Last Saturday, we hit a high of 71 which broke the record. After a one day cold snap on Saturday, the temperatures will rebound back into the 60's next week for Christmas.
We'll take it. Thank you to mother nature for the early holiday gift.
This is a big edition of The Caper as it contains the ballots for the upcoming year. It's so important that we hear from the community about the issues we present. For the upcoming year, here's what you can expect to vote on:
Voting for candidates for the Board of Governors for four openings.
Budget committee has two available slots with two nominees who have decided to run.
You will also be voting for $5.00 increase in the SCBD Fee as explained in the October and November Capers and at our presentation of the budget at the October General Membership Meeting.
A vote on the budget for fiscal year 2017, which starts July 1st, 2016 is included.
The proposed change to the by-laws to allow for electronic notification of meetings along with traditional mailing methods, this requires a majority vote of the membership to change our by-laws.
If you want to skip ahead and get right to the ballot, I have a separate downloadable copy of that right here.
Beau's message in this issue is important so don't miss it. This issue is jam packed with news from Goshen Farm and images and information about another successful Breakfast with Santa, which took place last weekend. The rumor was that Santa was wearing shorts. Weird. Information about Christmas worships across the Cape can also be found throughout this issue.
Don't miss it. Download! Vote! We will see you on Tuesday, January 12th at 7:30pm at the clubhouse. Until then, have a wonderful holiday season.