Swimming Information at the Cape Beaches
Just a reminder where to find information regarding swimming advisory, recent bacteria levels, and other swimming information this summer.
You will see Cape St Claire at Persimmon Point (Main Beach) under Chesapeake Bay testing.
You will find Cape St Claire at Lake Claire (Lake Claire Beach) under the Magothy River.
We are tested and the results are shown bi-weekly. You will see we have never tested above the EPA levels at either location for the last three years of data available on the site.
You should heed the standing advisory of swimming after a rainfall as posted on their site. See it copied here:
"Preemptive Rainfall Advisory
After rainfall of 1/2 inch or more, all Anne Arundel County beaches are under a no swimming/no direct water contact advisory for at least 48 hours due to predicted elevated bacteria levels from rainwater runoff and increased health risks. Do not swim in cloudy, murky water. During the summer swim season, the Recreational Water Quality Monitoring Program will resume its routine sampling following the 48-hour period."
Lastly, to take notice of the Health Department Standing Warning about swimm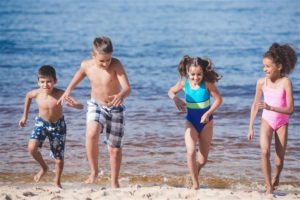 ing:
"The Department of Health warns against swimming to any individual who has an ear infection, a perforated eardrum, open cuts, scratches or skin lesions, or a compromised immune system. Do not swim in water areas where there is a fish kill or where there are any dead animals."
Have a safe & fun summer of recreation around the Bay & Tributaries.
Below is the most up to date version of the report or click here to view it on Maryland's website.
[one][one]