Covenants and Zoning Concerns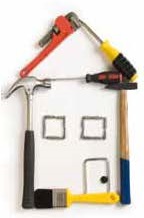 One of the best things about the Cape is the distinctness of our individual homes. A lot of people might not be aware that despite the uniqueness we are still governed by a covenants with its own set of rules and codes. One of the jobs we face as the Improvement Association is enforcement of the covenants and zoning laws. This page is designed to help give you as much information as possible and allow you a place to submit your concerns.
it is important to be aware that there are a number of covenants that govern construction in the Cape including fences, additions, new homes, etc. The Cape St. Claire Improvement Association (CSCIA) also serves as conduit to resolve zoning issues such as unregistered vehicles and public health issues such as inadequate pool fencing.
While it is important to get approval from Anne Arundel County prior to any construction, it is also a requirement that the homeowner or builder get approval from the Cape St. Claire Improvement Association. The covenants of Cape St. Claire state that no construction on homes, garages or other buildings, alterations or additions to the exterior of any buildings, fences or walls may be commenced until plans have been submitted to the Building and Planning Committee of the Cape St. Claire Improvement Association and its approval obtained in writing."
In some cases the requirements of the Cape are more stringent than those of the County. In these cases, the requirements of the Cape must be met before the CSCIA will issue a construction permit. Failure to request and receive a permit from the CSCIA can result in a stop work order, fines and legal action. Specific building requirements can be found at here.
There are circumstances when some of the Cape requirements cannot be met. In these instances, the lot owner can apply for a variance to the Building Code, and the Board of Governors acting as the Building Committee will determine if accommodations can be made.
The #1 issue that the Covenants Committee receives is about untagged or unregistered vehicles being stored in driveways, yards and on the road. Untagged vehicles can pose a severe safety issue. When they are parked along the roadways they can impede school buses and emergency vehicles.
The county zoning regulations are clear on the storage of vehicles with expired registrations or no tags. While the CSCIA does not routinely monitor for untagged vehicles it does to respond to concerns or complaints from Cape residents. A letter will be sent to the owner of the property of concern with a request to remove the vehicle. After two weeks if there has been no response the issue will be forwarded to the County Zoning enforcement officials. If the CSCIA incurs any costs associated with enforcing this covenant it will seek to recover those costs. From time to time there are circumstances that warrant more time to address an issue such as this. The CSCIA is always willing to discuss an issue and find a mutually agreeable solution.
Want to review Anne Arundel Counties Zoning Regulations? Here is a link to their great resource site.
We take covenants and zoning complaints seriously. Have a complaint? Please use our online form and someone will get back to you soon.