It's time for the October Caper!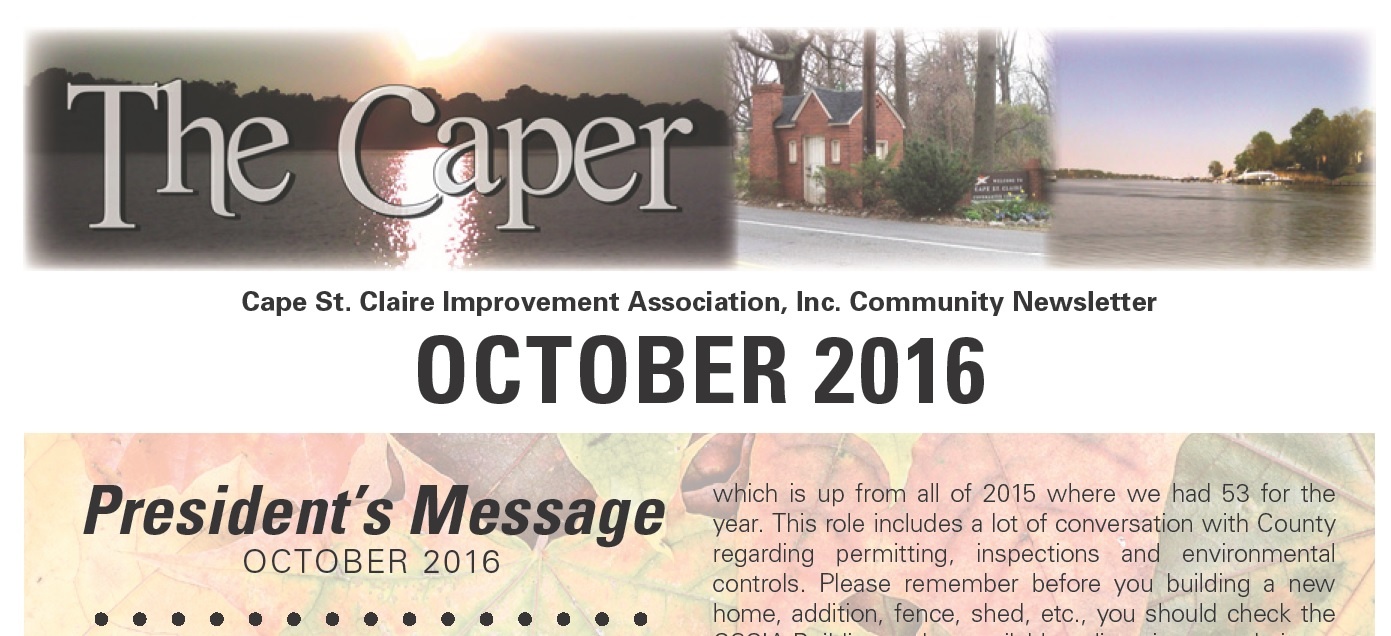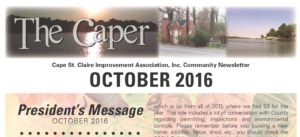 Fall has officially arrived and with the fall season comes busy times and great family activities in the Cape. In Beau's message this month, you'll get a full update on everything the Board has been working on over the last few weeks and what's coming up in the future. Goshen's Annual Harvest dinner will be taking place on October 15th. Look for signup information in this Caper. Mark your calendars for October 27th and 29th! The 27th is the date of the annual shopping center trick or treating. The 29th is the date of the Halloween Happenings by the Strawberry Festival Committee. The Cape is the place to be for all of your fall festival excitement.
Are you a great photographer? Don't miss out on the 2017 Calendar contest. See more details inside.
See you around the Cape!
[button text="October 2016 Caper" icon="fa-newspaper-o" style="float-btn" color="theme" url="/wp-content/uploads/2016-The-Caper-10-Oct.pdf"]