It's time for the November Caper!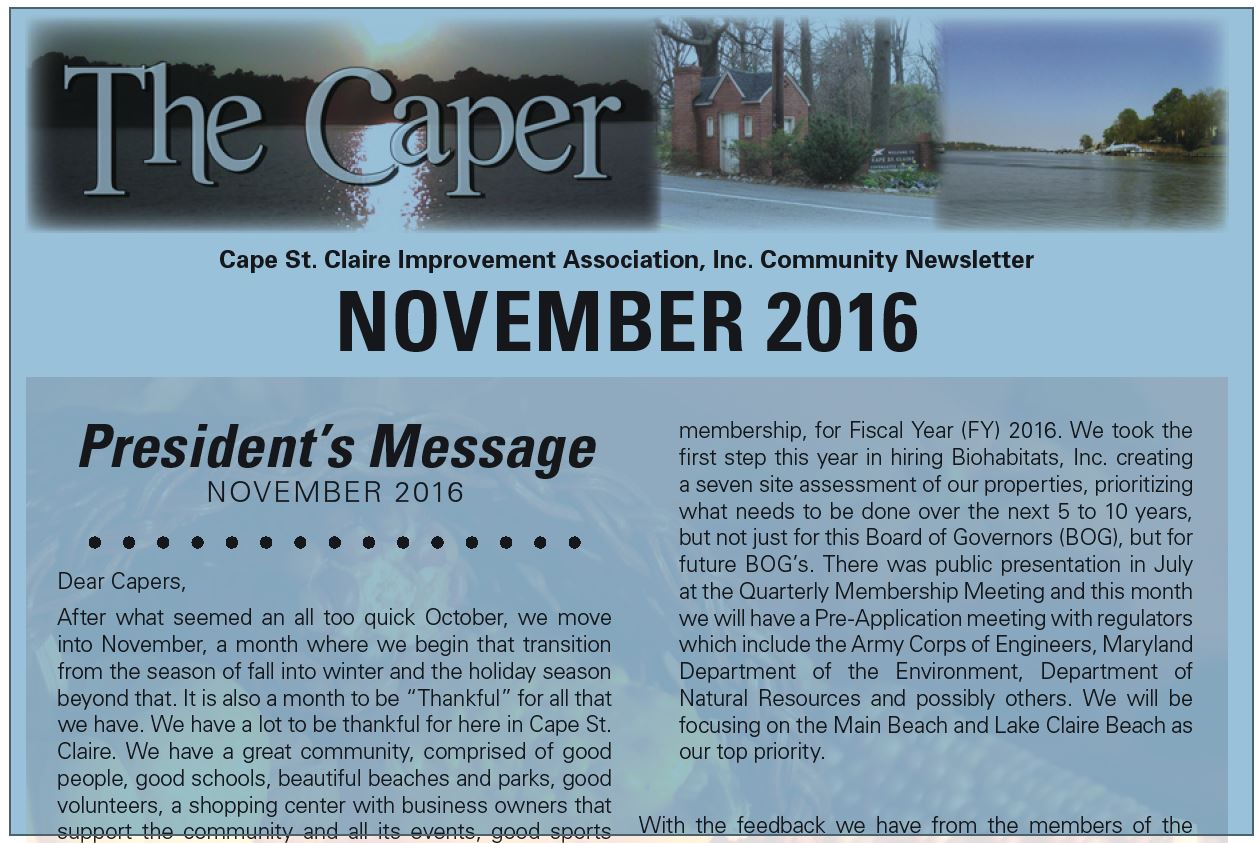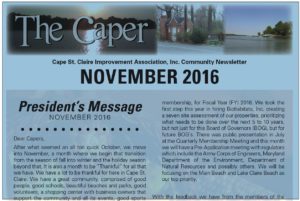 Mother nature is so confusing. We had lows in the 30's last weekend and then hit highs in the 80's over this past weekend. No wonder everyone seems to get sick this time of year. Falling leaves brings budget season. Make sure you review our 2018 budget in this month's Caper. You'll be voting on it in the quarterly meeting in January. Now is the time to volunteer! We need more members on the board. Submit your request to run to bog@cscia.org. Our quarterly meeting in October went well. There were great discussions concerning the Town Manager position. We feel that it's of vital importance for the Cape Community moving forward. See this month's Caper for more details.
Mark your calendars for December 10th, 2016 to have Breakfast with Santa. See the order form inside this month's Caper for more details on this great event. It's not too late to grab the tickets to the Cape Conservation Corp's Harvest Bash which is this Friday at the clubhouse from 7-11pm. See this month's Caper or visit their website for more information.
Beau's Presidential message runs through everything else going on. As a Cape resident, it's required reading. So many important things going on and we need your help to do it all. Stay safe while out getting as much candy as you can tonight.
See you around the Cape!
[button text="November 2016 Caper" icon="fa-newspaper-o" style="float-btn" color="theme" url="/wp-content/uploads/2016-The-Caper-11-Nov.pdf"]