The December 2016 / January 2017 Caper has arrived!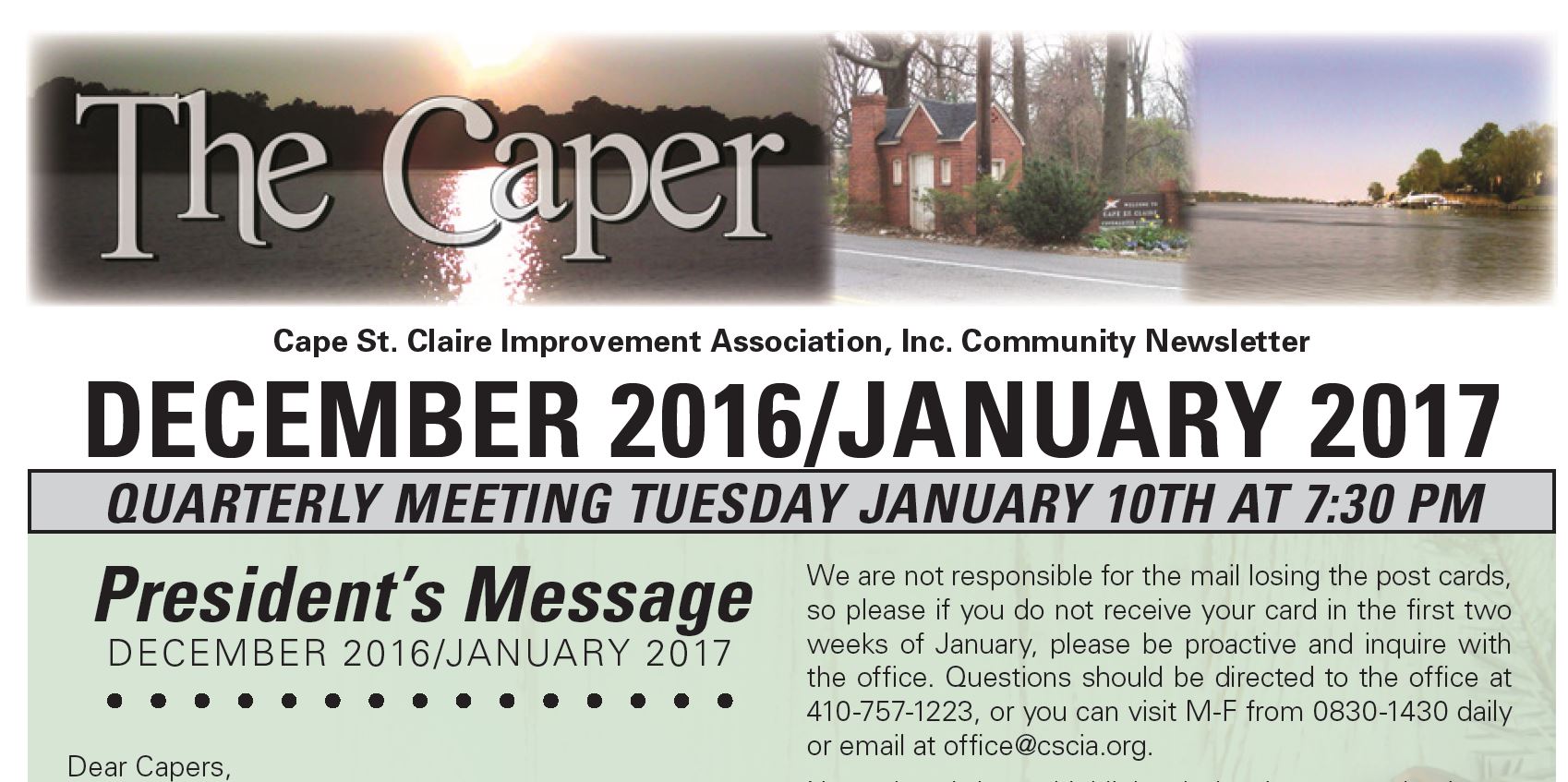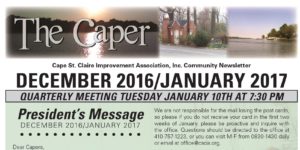 It feels like I just posted the February 2016 issue of the Caper only yesterday. Now, it's the close of another year… and what a year it's been. The Strawberry Festival was a grand slam home run and the Breakfast with Santa, held only last week, had people overflowing the clubhouse with Christmas Cheer. Driving around the Cape is sure to get everyone in the Christmas spirit. We have all outdone ourselves with the decorations… wow.. bravo to all of you.
Now onto the Caper… Beau really gets personal with us in a great President message this month. Not only does he discuss the ballot points for our meeting in January, he gives a touching thank you and tribute from his time as President. Speaking of ballot, come to the meeting in January, where we all can elect 3 new people to the board and re-elect Jennifer. Also, inline with our previous discussions about the Town Manager, we are asking for a $30 increase to the SCBD fee so we can pay for this valuable position. Don't forget to review the biographies on page 5 and budget on proceeding pages and fill out your ballots for the January 10th, 2017 meeting.
There's a great article from Goshen, the Garden Club and the CCC this month and Mary has put together a fantastic Year in Review through images which you CANNOT miss.
Merry Christmas, Happy Hanukkah, and Happy New Year Capers… See you around the Cape.
[button text="December 2016 / January 2017 Caper" icon="fa-newspaper-o" style="float-btn" color="theme" url="/wp-content/uploads/2016-The-Caper-12-Dec.pdf"]