The December 2018 Caper has arrived!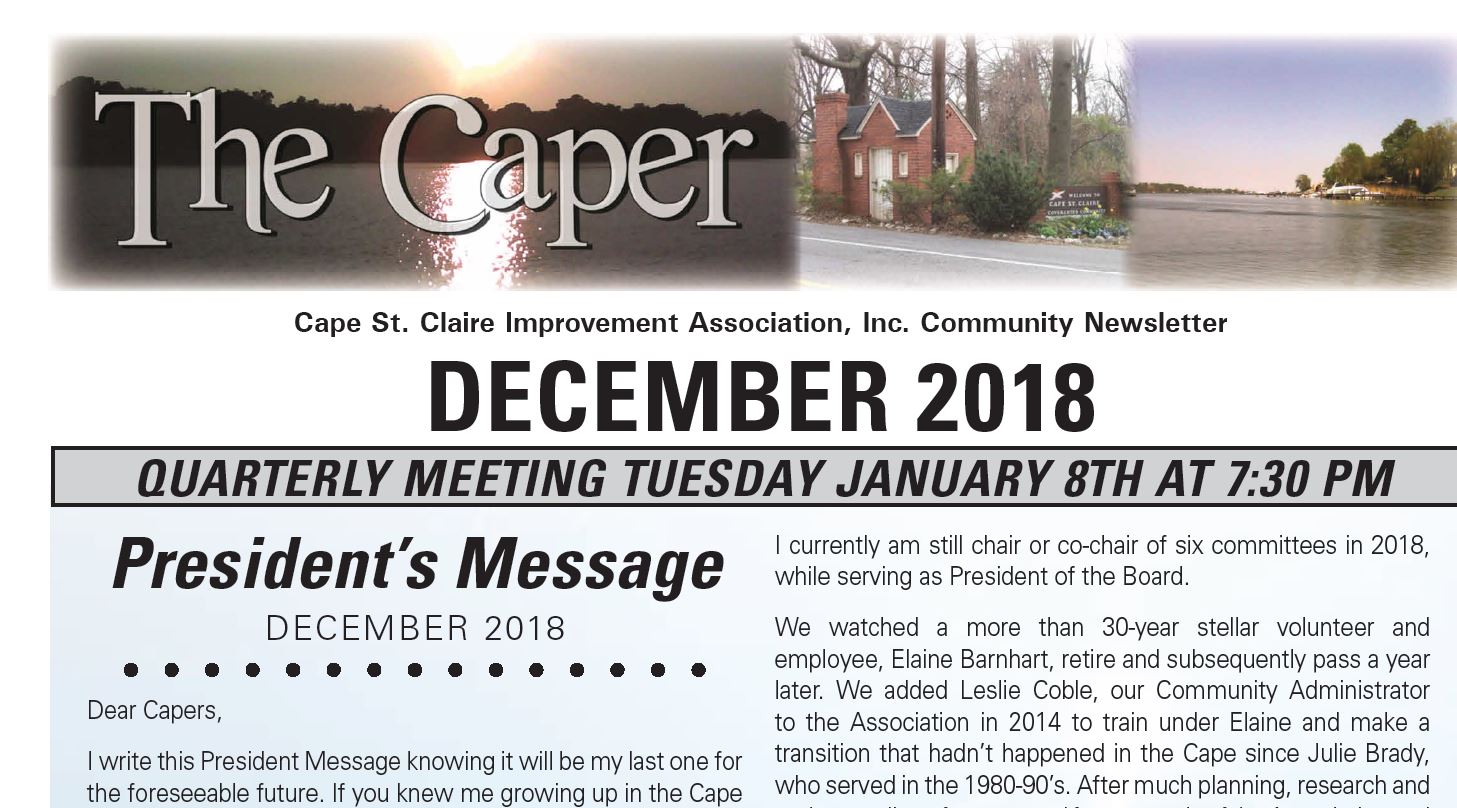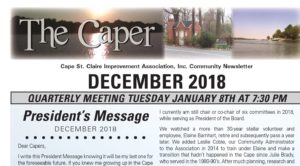 The Holidays have arrived in full force. There have been so many great Holiday-time activities for your families to enjoy. The Cape St. Claire firehouse thanks you for coming out to the guardhouse to meet Santa on December 1st. Breakfast with Santa was a massive success. The Holidays are an amazing time of year and the Cape does it right.
In sadder news, Beau's Presidential message reads like he's planning on leaving the board. He's not. However, he's in a reflective mood and I beg you not to miss reading it. Ryan, the Town Manager, discusses important ways to keep your family safe during the holidays. It's not to be missed.
The January ballot is out, so please take the time to review it so you're ready for voting at the quarterly meeting coming up on January 8th at 7:30pm at the clubhouse. Beau Breedon, Mary Lamb, and Jerome Zadera are all running for re-election. It's a powerhouse trio. In addition, two other items are on the agenda. A $15 increase to the SCBD fee and the approval of the 2020 budget. The budget is in this month's Caper for your review.
Upcoming events from the Garden Club, CCC and Goshen Farm are highlighted in this issue.
Also, as a holiday bonus, don't forget to read the History of the Candy Cane in this issue. It's full of great tidbits about your favorite holiday candy treat. Don't forget to check out the Year in Review in pictures and another great article about the flu.
Have a Merry Christmas and Happy New Year! See you around the Cape.