The November Caper is now online!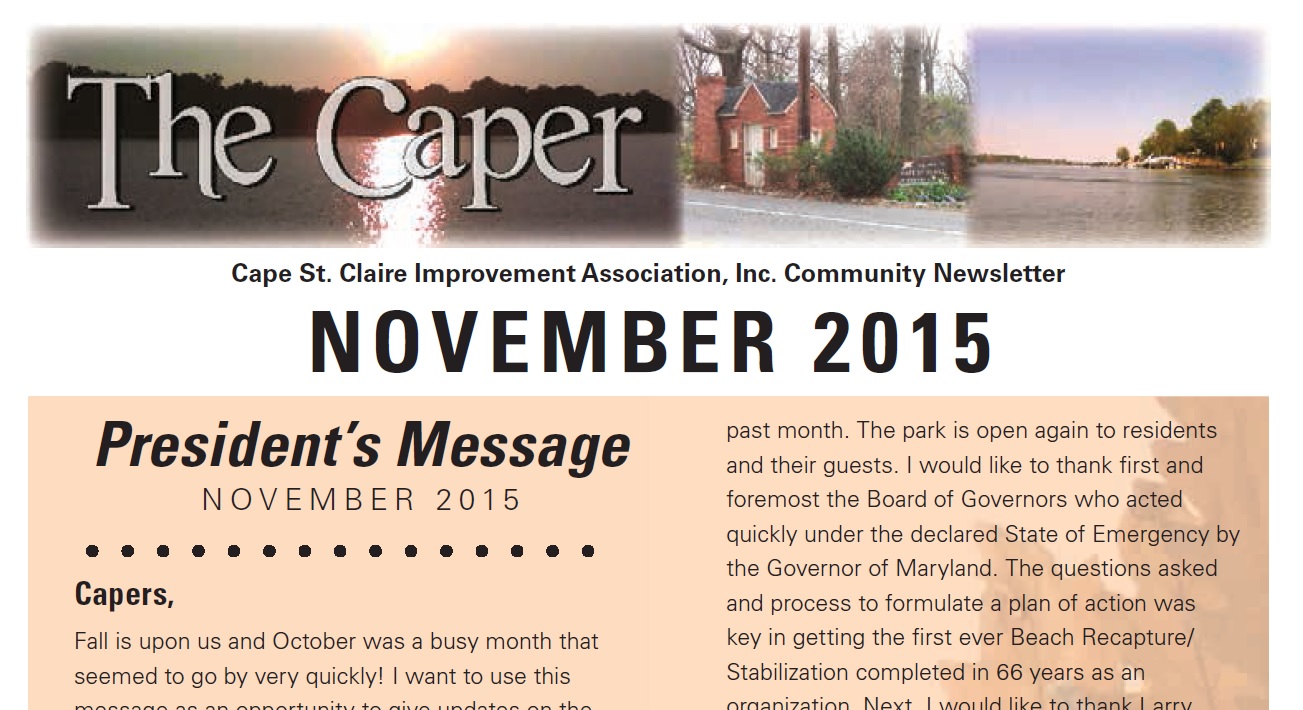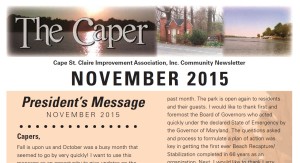 November marks the beginning of the holiday season and cooler weather and leaves. Lots and lots of them.
As a board, over the past month, we've been busy fixing what mother nature wants to take away. We wish it were the leaves. In this new issue of the Caper, Beau talks about the Lake Claire Recapture and Stabilization project we undertook a few weeks ago. For those that haven't visited the beach, our shoreline took a beating from the storm at the beginning of October. Details on how it all got fixed are included in this issue.
The road construction project continues and will continue into 2016. The goal for the winter is to get a "plowable" road surface on Cape St. Claire Road. More details on the project are in this issue. The discussion on the 2017 budget took place at our Quarterly meeting, held last week. Included in this Caper, for those that missed it, are the details for the 2017 budget.
There are lots of great updates from the CSCIA recognized organizations. Harvest Bash takes place this coming Friday at the clubhouse. Tickets can be found online at Cape Conservation Corp's website. Goshen Farm held an open house on October 10th and this issue holds some exciting images and details about that successful event.
Images from the 2015 Halloween Happenings are in here and the signup for Santa, who will be coming to the Cape on December 12th at 8:30 at the clubhouse. Check out this month's issue right here…
See you around the Cape!