The October Caper is now online!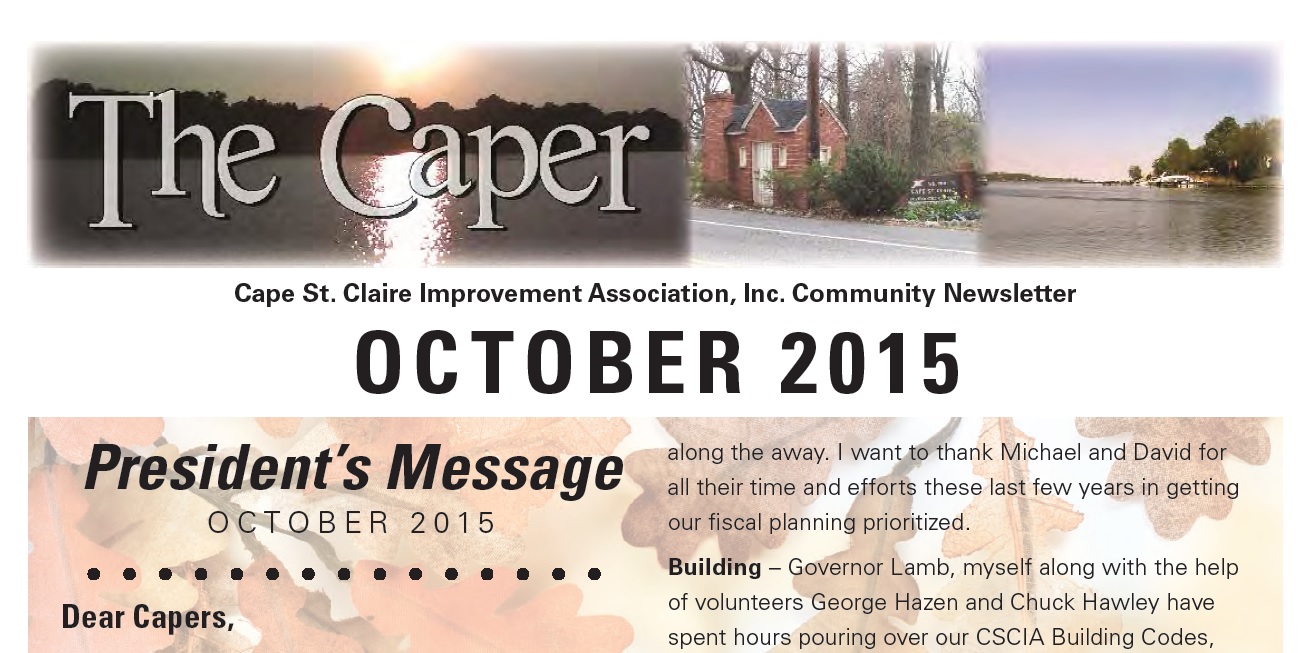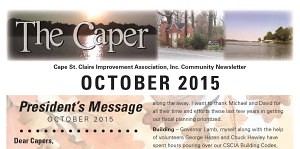 Some would say that the only time I create a news post on this beautiful new site is when I'm posting the new Caper. Sadly, you'd be right. Do you have important Cape St. Claire news you'd like to share that you think would benefit the community? Send it to me at webmaster@cscia.org and after a careful review, we'll publish it! How cool is that?
Every year, the fall issue gets me ready to see The Great Pumpkin, scare someone, and eat candy. It just gets me in the mood. In this issue, the Presidential message talks about where we've been and where are headed going in 2016. It'a another must read. No spoilers here this time. Trick or Treating in the shopping center is on October 29th this year. Festivities begin at 5:30 and will end as soon as the candy runs out. Normally around 5:31 6:00 so get there early! Don't forget to say thank you.
Halloween happenings is coming on October 26th. The Strawberry Festival committee always puts together a great fall event so don't miss this one. The signup form is in this issue. Admission requires a non-perishable food item. The food donation will be collected at the event.
Cape Conservation Corp announces their HARVEST BASH, coming on Friday, November 6th. Details on this great event are inside. Goshen's Fall Open House is on October 10th at 11am to 4pm. There are so many great activities for people of all ages to enjoy. Be sure to check out the details.
As always, be sure to check out the sponsor pages, they help to keep the Caper going. Happy Fall everyone. See you at the clubhouse on October 27th, 7:30pm for our quarterly meeting.
See you around the Cape.