The Caper – November 2017 Edition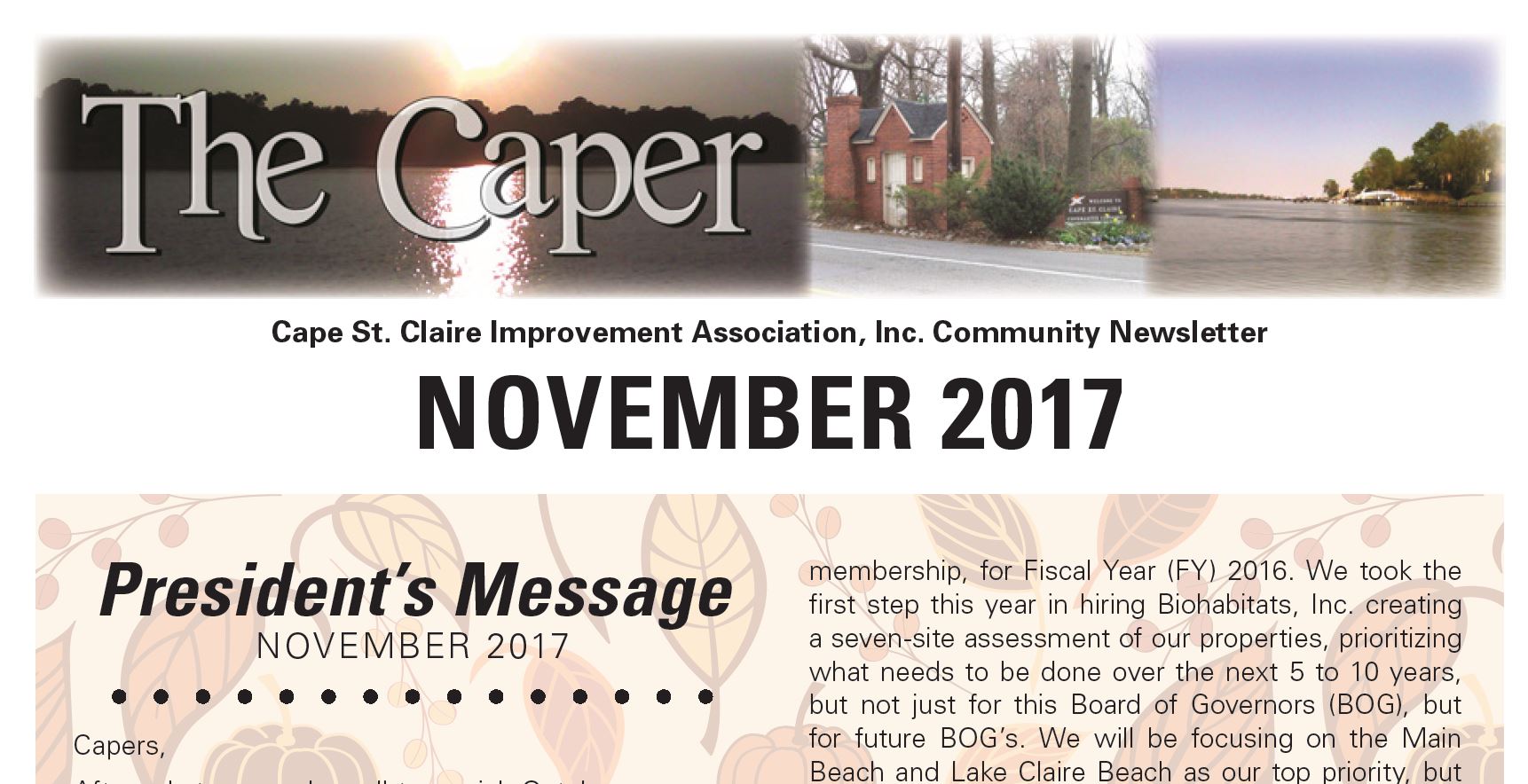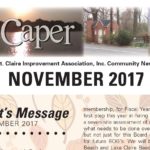 The winds of the season change blow the leaves down our streets. They get themselves into gutters and lawns and under your windshield wipers. The trees become brown sticks poking out of the ground. Fall is here in full and now that October is over and all of the great Cape Halloween/Fall festivals have gone silent for another year, it's time to give Thanks. Beau does that in his great Presidential message in the November Caper.
With Fall, comes everybody's favorite topic: The Budget. The budget continues to be forward looking in planning and with a strong focus on capital improvements, but also personnel. We beg you to take a few minutes and review the budget in this month's Caper.
Don't forget about CCC's Harvest Bash coming up this Friday from 7pm – 10pm at the Cape Clubhouse. For ticket information, see this link. We also announce the photo contest winner for 2018, there's a great message from the Cape Garden Club as well as an interesting write-up from Goshen.
St. Margaret's Church has their Holiday Bazaar coming up on November 18th from 9am to 2pm with Vendors, crafters, food and raffles. More information can be found in this month's issue. Speaking of the holidays, SANTA IS COMING on Saturday December 16th from 8:30 to 10:30am at the Clubhouse. Please see the signup form and more information in this month's Caper.
So don't delay, grab your copy today!
[button text="November 2017 Caper" icon="fa-newspaper-o" style="float-btn" color="theme" url="/wp-content/uploads/2017-The-Caper-11-November.pdf"]