The October 2017 Caper is here!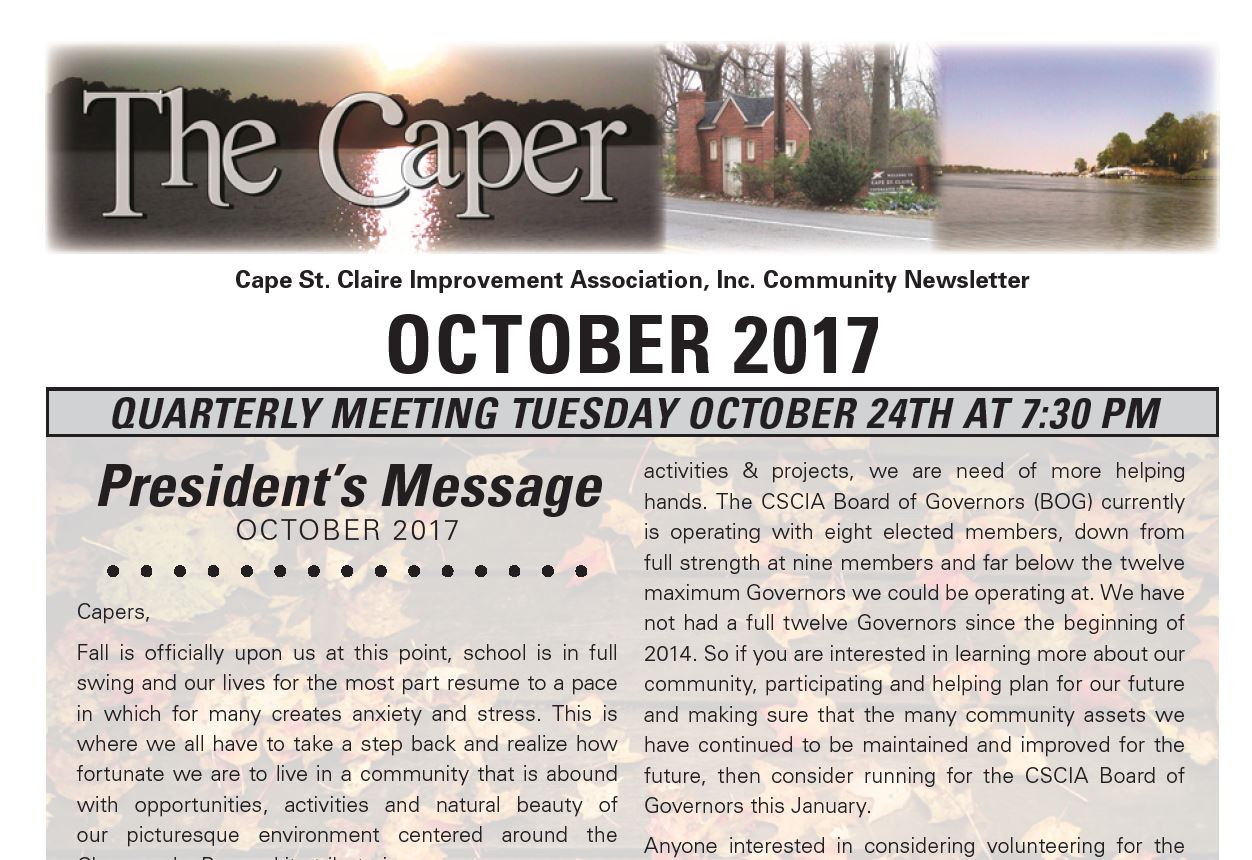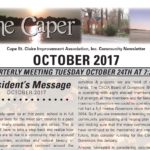 Driving through the Cape, you can already see some of the falling leaves, the cooler temperatures to come only mean that there will be more leaves clogging up the sewer drains and spread out across your beautiful lawns. But nothing beats The Cape in the Fall, not just for the colors that will change but for the great activities coming. Cape Cleanup is coming to the Cape again on Friday October 20th and 21st. Goshen Farm has their Annual Harvest Spaghetti Dinner on October 14th. CCC has their first annual Native Plant Fest on October 7th and on November 3rd, their Harvest Bash from 7pm to 10pm at the clubhouse. Of course you know that Halloween Happenings is coming to the shopping center again this year, Thursday October 26th from 5:30 – 6:30 or until the last candy is gone! Don't forget that on Saturday October 28th from 10am to 3pm, the annual Cape Fall Festival will be held down at the clubhouse. Check out the details to all of these amazing Fall events in this month's Caper.
See you around the cape!