The Dec/Jan 2017 Caper has arrived!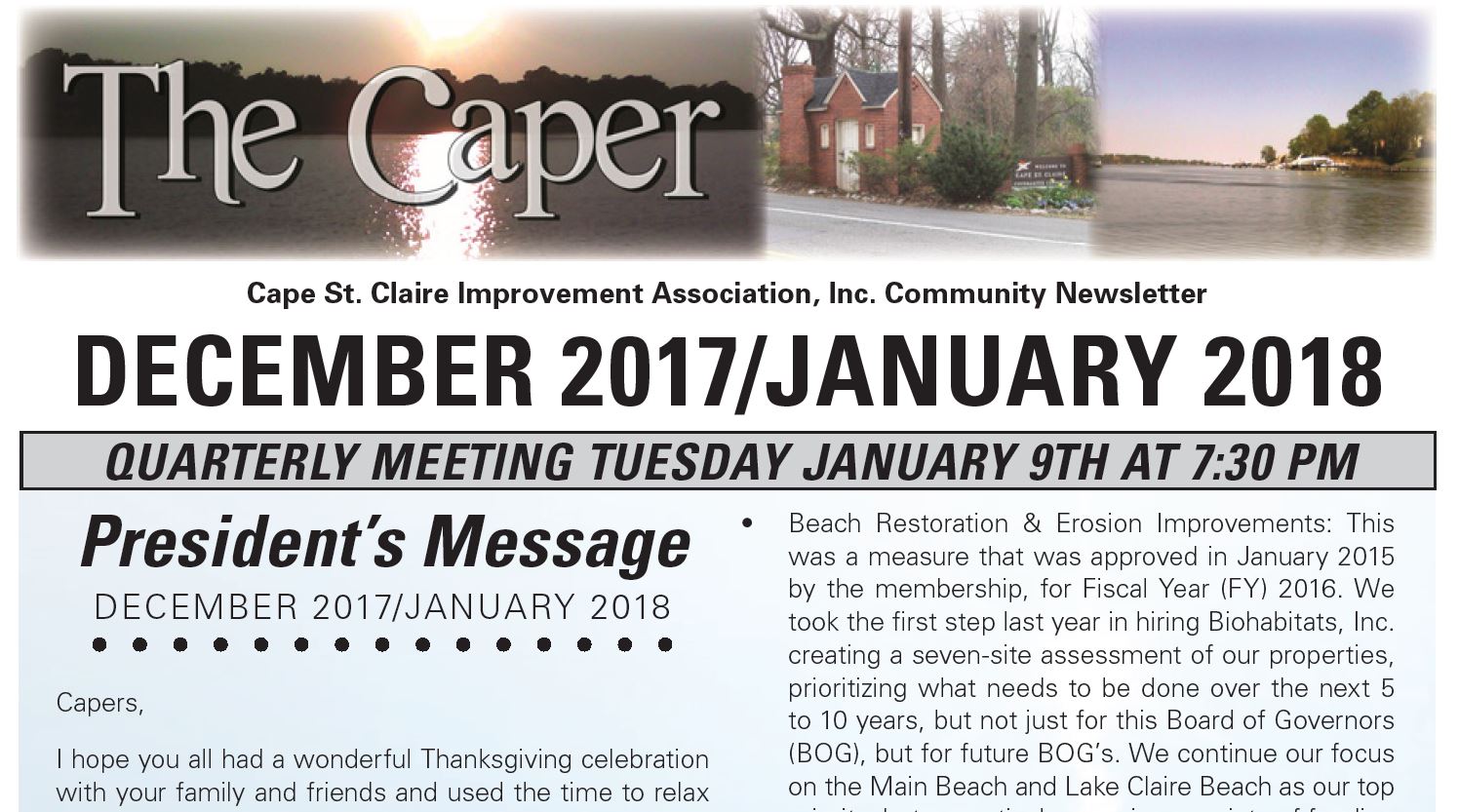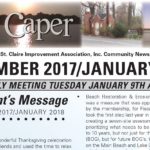 Love it or hate it, snow fall really brings some Christmas cheer to the neighborhood. For those who attended Meet the Santa at the Cape Guardhouse last Friday, the snow brought quite a beautiful ambiance. As 2017 comes to an end though, the first order of CSCIA business is casting your ballots for the Board of Governors at the January 9th 2018 meeting. At this meeting, you'll also have the opportunity to vote on Fiscal Year 2019's budget. Beau discusses these items as well as an update to the Beach Restoration & Erosion improvements project. Also, Mary Lamb has been working tirelessly to upgrade the clubhouse. Beau outlines the changes coming in his message. He gives updates on MANY of the projects still coming to this great community so don't miss a word of it.
Don't forget that Santa is coming to the Cape this Saturday December 16th from 8:30 to 10:30. See this post for more details. You'll find this year's ballot in this month's Caper as well as the biographies of the candidates. Don't forget to read all about that Bill Szczytko guy. The other candidates on page 5 also look amazing. The budget is in this issue for those who love reviewing spreadsheets.
The Garden Club provides a great post on their goings on during the winter months and their upcoming events. Also, as a Christmas bonus, the history of the candy cane can be found in here as well as the Cape St. Claire Strawberry Festival year in review in all of its full color photo glory. Don't miss it.
Cape Conservation Corps talks about their upcoming events as well as a great article on Native Maryland Orchids.
This issue is HOT OFF THE PRESS! Merry Christmas and a Happy New Year everyone.