The February 2018 Caper is here!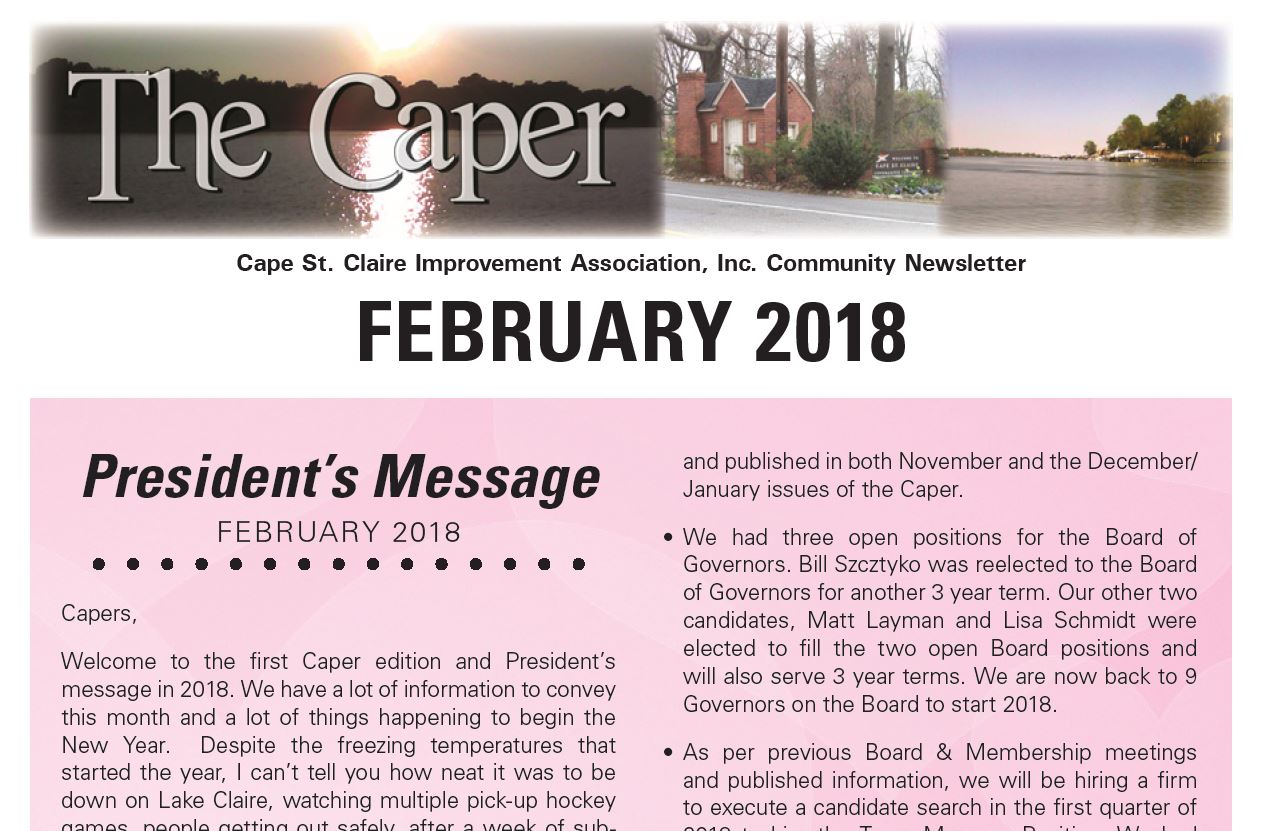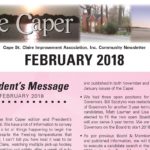 The Cape is starting off the year with a giant bang. Beau, in his Presidential message, outlines many of the things happening around the Cape. He talks about how awesome it was to see all of the people out on the frozen Lake Claire. It sure was cold heading into this new year. Our Annual Membership Meeting was a success. I got reelected to the board, which means you'll have to put up with these Caper updates for at least 3 more years. In addition, two new members are joining our ranks. Let's congratulate, Matt Layman and Lisa Schmidt who are starting their first terms on the Board of Governors.
There are HUGE updates on the Beach Restoration project. I beg you to read what Beau has to say about it, it could be an amazing and exciting and awesome opportunity to get our local waterways and beaches fixed up.
Around the Cape, Goshen Farm is hosting their Coffeehouse Experience on March 11th, 2018 from 3-5 at the Cape Clubhouse. It's free admission! The Garden Club is hosting a great speaking to discuss Bay-Wise Gardening at their meeting on Tuesday, February 6th at 7pm at the clubhouse. Cape Conservation Corps is hosting a book signing and presentation from Nancy Lawson to discuss her book The Humane Gardener. It's at 7pm at the clubhouse. In addition, CCC is looking for a Habitat Hero, someone who has made changes to their own gardens and/or landscapes to create a healthy natural spaces for wildlife, and needs your nominations! For more information on this great initiative, see this month's Caper.
Mark your calendars for the Easter Bunny who will be hopping into town on March 24th at the main beach @ 11am. Tickets will be available at Whimsicality beginning on February 19th.
See you around the Cape!