The Caper – June 2018 Edition is out!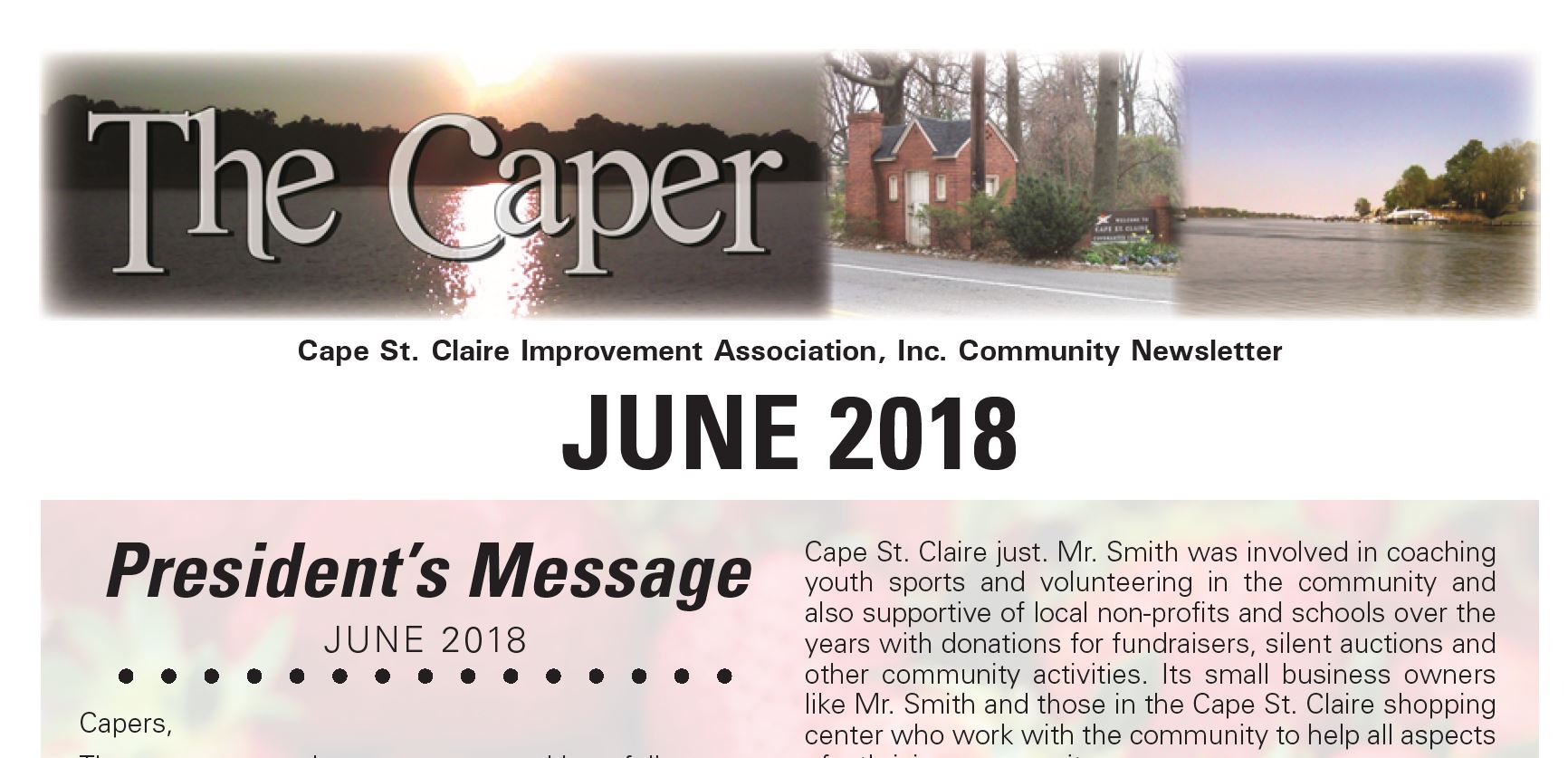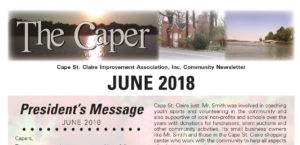 … and then, BANG!, it's June and summer is upon us. Amazing how quickly time flies when you're having fun. The Strawberry Festival was an amazing success. The weather cooperated and gave us a great day. We couldn't have been more thrilled. Fresh on the heels of the Strawberry Festival portmortem is the June Caper. Lots of important information in here. Beau takes the time to thank several Cape residents that are no longer with us. Details on their lives and their Cape impact are in his message. In addition, we'd LOVE to introduce Ryan Anderson as our Town Manager. Beau spells out our reasons for hiring one and the impact he will have on the community.
The Freedom Boat club starts a Boat Safety Summer series in this issue and CCC thanks The Harbor School for their hard work in re-mulching the path at the ravine on Lake Claire Drive. They are always looking for the next Habitat Hero so read all about how to nominate someone. Also, don't forget to check out the Yard of the Month winners for May in the Garden Club's great article. The July 4th celebration is right around the corner so look for information about how to get involved and what it's about in this issue.
The massive Strawberry Festival Caper edition will be out in July so stay tuned for that. See you around the Cape.