The Caper – May 2019 Edition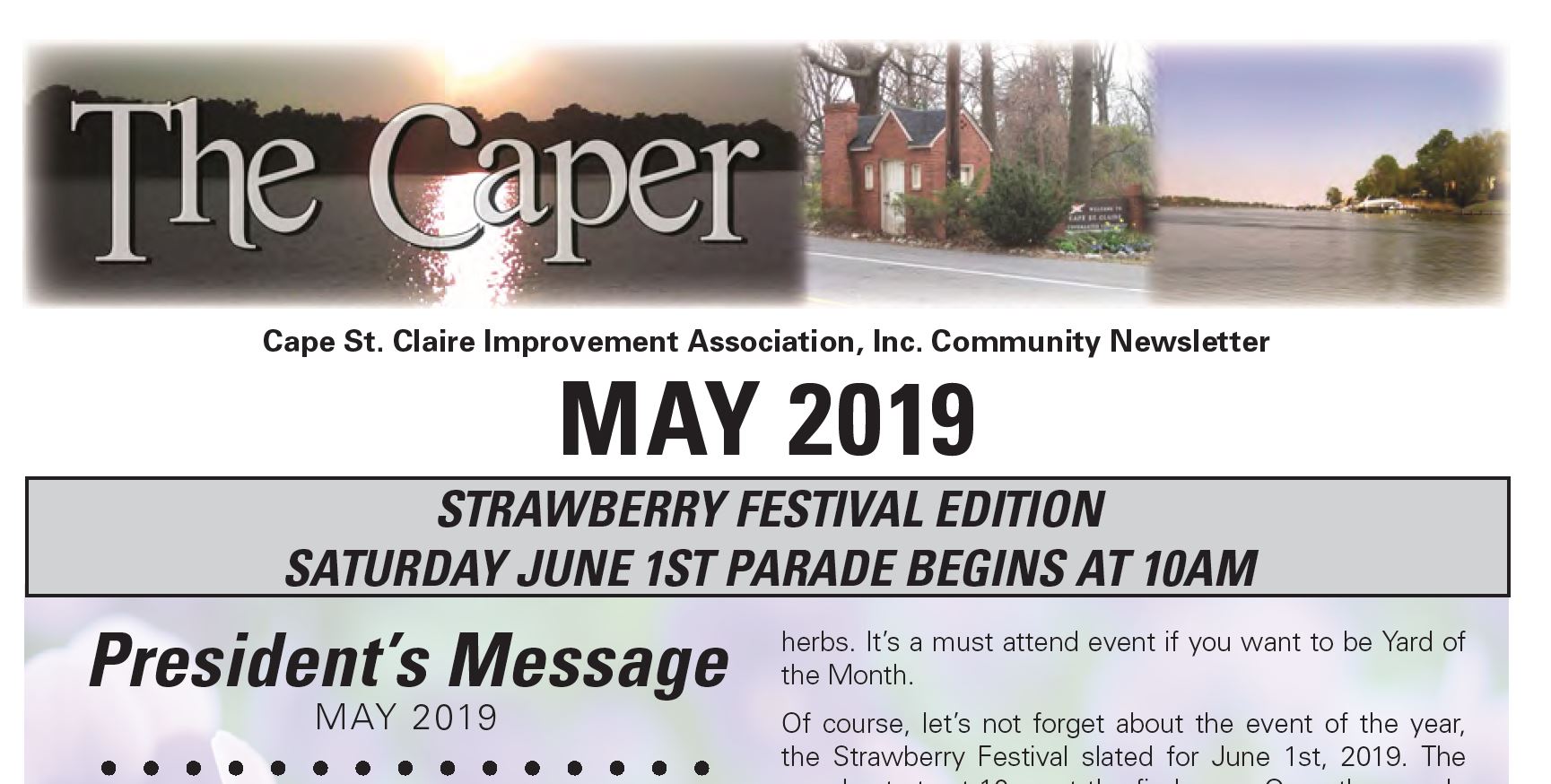 Hello Capers. We're midway through Spring and what a busy few months it's been. I've got the new Caper here in all its glory and it's full of the usual goodness. Bill Szczytko, the President of CSCIA throws down a great Presidential message filled with wordy prose. He discusses the Sphinx and the University of Michigan all in the same paragraph. You shouldn't miss it.
One thing that's great to see is the number of new families that have come to the Cape. The Easter Egg hunt was packed this year, filled with laughter and new smiles. It's wonderful to see.
** ALERT ** Please note that work has begun on updating the playgrounds at the main beach and deep creek. It's been an open project since May of 2018 and it's great to finally see it's getting close to completion. More details here.
This Caper issue is all about the Strawberry Festival. Don't forget to mark your calendar to this amazing event. June 1st, 2019. Parade starts at 10am from Cape St. Claire Firehouse. More details can be found on their website. This Caper has all the forms you might need to enjoy this great event.
Don't miss the Town Manager message by Ryan Anderson. He discusses many of the goings on around the Cape and highlights some upcoming events. It's a must read.
In upcoming events, the Cape St. Claire firehouse is having their annual Touch-A-Truck fundraiser on May 4th from 10am to 2pm at the clubhouse fields. The Garden Club is having their annual spring plant sale on Saturday May 18th from 8am to 2pm at the Cape Clubhouse field. More details on this great event are in this issue.
Stacey Wildberger has a great article in this issue about Rain Gardens and their importance. Don't miss it.
See you around the Cape.