Annual 4th of July Celebration! – 2019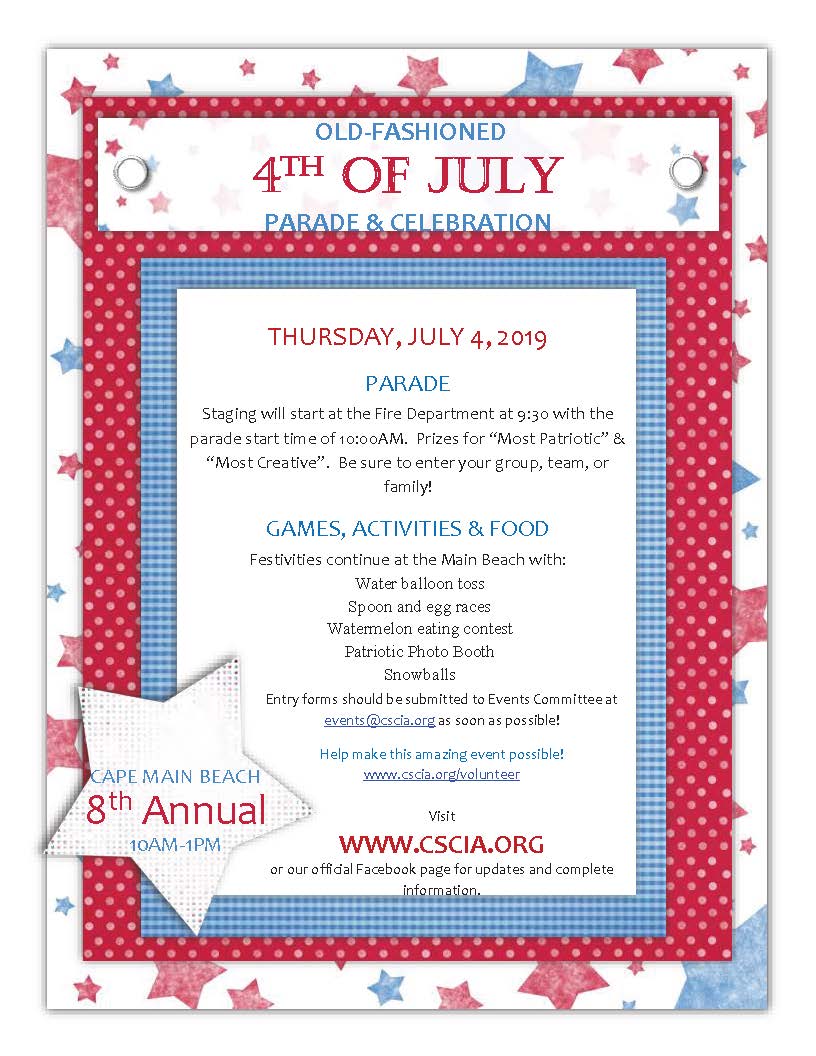 Seems like only yesterday that the Strawberry Festival came to a close but we're ready to celebrate the 4th of July with another parade and more festivities on the beach! Staging for the parade will begin at 9:30am on July 4th at the CSC Fire Department. The parade is set to begin right at 10am.
Prizes will be awarded for "Most Patriotic" and "Most Creative" so be sure to enter your group, team or family!
Festivities will continue at the Main Beach with
Water balloon toss
Spoon and egg races
Watermelon eating contest
Patriotic Photo Booth
Snowballs
Looking to enter your float in the parade? Here's the form you're looking for.
Looking to volunteer to help out on July 4th? Check out this page to find out how.