July and August 2019 Caper is now live!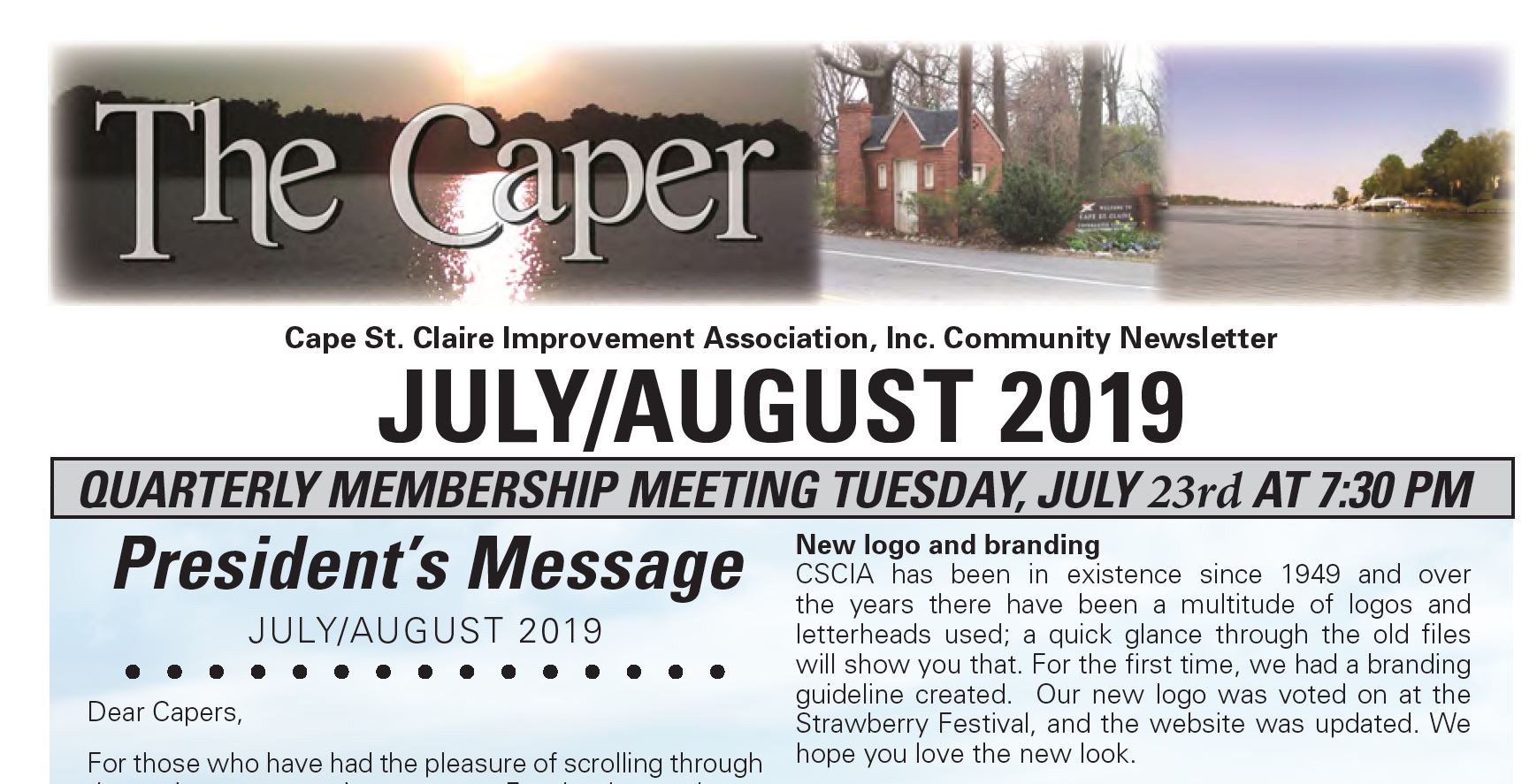 Summer really has arrived. It's hot, humid and the thunderstorms have been aplenty. As we grapple with whatever mother nature throws at us, in the Presidential message, I wanted to touch on what it means to be a community. So often you read negative discussions about people and places around the Cape. Take a few minutes to read the message this month and live it.
Wanted to give huge props to Beau Breeden and Ryan Anderson and the rest of the board for securing $298,000 from CBT/WPRP for our beach restoration project. We are working towards securing additional funding and we will have details on that at the next Quarterly meeting which is scheduled for July 23rd at 7:30 at the clubhouse.
We hope you're loving the new look and website. We definitely think it's easier to navigate and important information is front and center.
Ryan, in his town manager message, discusses the importance of being kind to the beach attendants. It really ties into my discussion.
Don't forget about our community mosquito spray night which is Wednesdays. More details are in this Caper. Cape Clean up is setup for July 26th down at the clubhouse. In other community news, CCC wishes to congratulate Jennifer Crews-Carey for being the 2019 2nd quarter Habitat Hero. Goshen Farm is hosting their Summer Concert series this summer. Check this Caper for the schedule! Goshen Farm is also hosting their Annual Wine Tasting & Silent Auction on August 17th. More info in this Caper.
As per the yearly normal, this issue contains a ton of images from the Strawberry Festival and July 4th event. Please make sure you check it out.
See you around the Cape!