The Caper – September 2019 Edition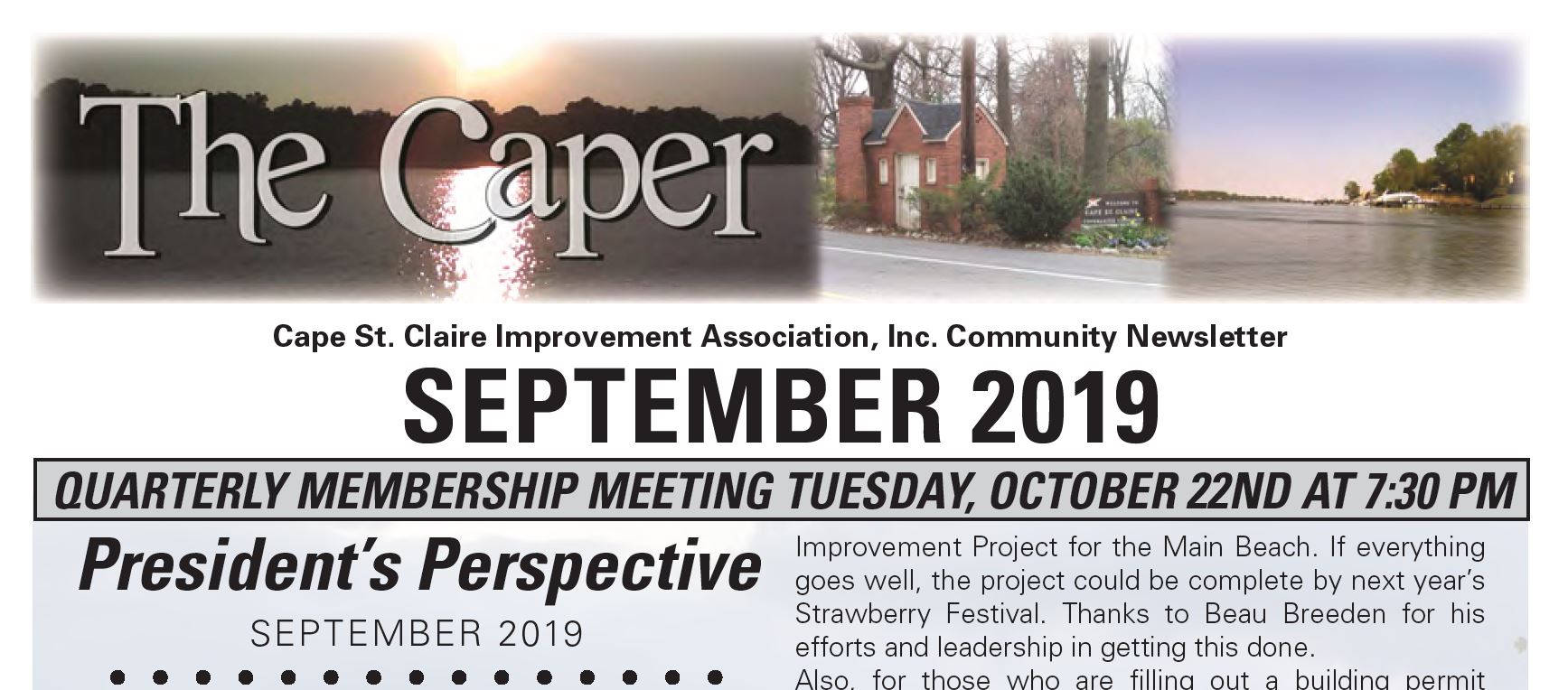 We cannot believe that summer is almost over. It was just yesterday that we walked down Cape St. Claire Road and celebrated the Strawberry Festival. Before you know it, the leaves will be changing and the temps will start to drop. Good times are a comin' around the Cape. This Caper is chuck full of goodness. Bill talks about the "outside of the Cape" dilemma in his message. It's not to be missed. The Town Manager, Ryan Anderson, thanks the Beach Attendants and gives an important message to the Cape drivers. Best not miss it.
In community news, The Beach Restoration project is moving along. Can you believe that we hope it have it all finished by next year's Strawberry Festival? Wouldn't that be something?
In community events, Goshen Farm is having their Fall Open House on September 14th from 10-4pm and Cape Conservation Corps is having their natives plant sale on September 21st. Tickets are still available for the Harry Sawyer fundraiser which will be held on Friday September 6th at 6pm at the clubhouse. More details in the Caper. The Garden Club is having a Sharing Garden Stories Slideshow on Tuesday September 3rd at 7pm at the clubhouse. Don't forget that plans are ramping up for Halloween Happenings which will be held on Saturday October 26th from 10am to 3pm, more details and registration forms are inside this Caper. Lots of details are also available in this Caper on the next Cape Community Swap which is scheduled for Sunday October 20th at 10am to 2pm.
Busy, busy!!! We hope to see you around the Cape!