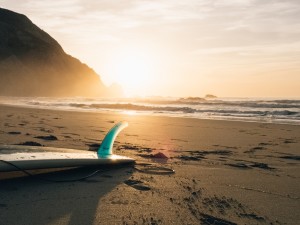 Cape St Claire Beach Attendant
The Improvement Association is hiring! We are in need of Beach Attendants for the upcoming summer season. If you're interested, please fill out the contact information below:
Job Description
Beach Attendants are often the only CSCIA employees or volunteers that many residents and non-residents interact with during the year. As such, they are expected to act as ambassadors of the Association and good stewards of the community at all times.
The primary task of beach attendants is to ensure that all CSCIA beaches and parks are being used by residents of Cape St Claire and their accompanied guests only. This is typically accomplished by checking residency at the entrances to the beaches, parks and boat ramp. Beach Attendants verify that visitors to the parks have a valid Cape St Claire address by comparing the info given by the visitor to that contained in their Beach Attendant binder, Beach Attendants also verify that any vehicles being parked on CSCIA property have a current parking sticker or guest pass.
Secondary assignments include, but are not limited to:
Enforce all rules and policies governing the use of CSCIA properties.
Handling any issues with trash in the parks. This can be as simple as picking up trash or debris on the ground, or reporting larger issues to the Beaches and Parks Chairperson so that appropriate maintenance measures can be taken.
Patrolling the beaches, parks and parking lots to ensure that no maintenance or security issues need to be addressed by the appropriate board member.
Beach Attendants often serve as the first point of contact should law enforcement, fire or emergency medical personnel need to respond to a situation on or near a CSCIA property.
Assist with parking and pedestrian traffic control during special events such as the Strawberry Festival, Independence Day celebration, etc.
General Qualifications
Preference is given to applicants who are residents of Cape St Claire. Additionally, applicants should be CPR certified or able to obtain certification prior to their first day of work. All applicants must be 18 years of age or older with a valid driver's license as Beach Attendants may be required to travel to and from multiple sites during their shifts.
Applicants should be able to work well with little supervision and have the ability to diplomatically resolve complex issues with visitors.
Interested in applying? Fill out the form and someone will get in touch with you.
[alert type="alert-warning" close="no"]All of the Beach Attendant spot are full for 2015. Thank you for your interest.[/alert]