County Executive Announces March Town Hall Meetings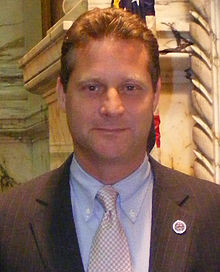 FOR IMMEDIATE RELEASE
CONTACT OWEN MCEVOY
443-679-8397
County Executive Announces March Town Hall Meetings Annapolis, MD (March 3, 2015) – County Executive Steve Schuh today announced his administration will host a series of town hall meetings in March to discuss the 2015-16 budget and other important issues facing the county.
"The citizens of Anne Arundel County deserve to be heard during our budget process," said Schuh. "I look forward to hearing input from across the county as we put a budget together to make Anne Arundel the best place to live, work, and start a business in Maryland."
The meetings, which will take place over a span of three weeks, will allow the citizens of Anne Arundel County to ask questions of their government. The locations and times of the meetings are as follows:
The County Executive will be joined by members of his staff, as well as key members from departments across county government. Schuh will propose his budget on May 1st.