The March 2015 Caper is now online!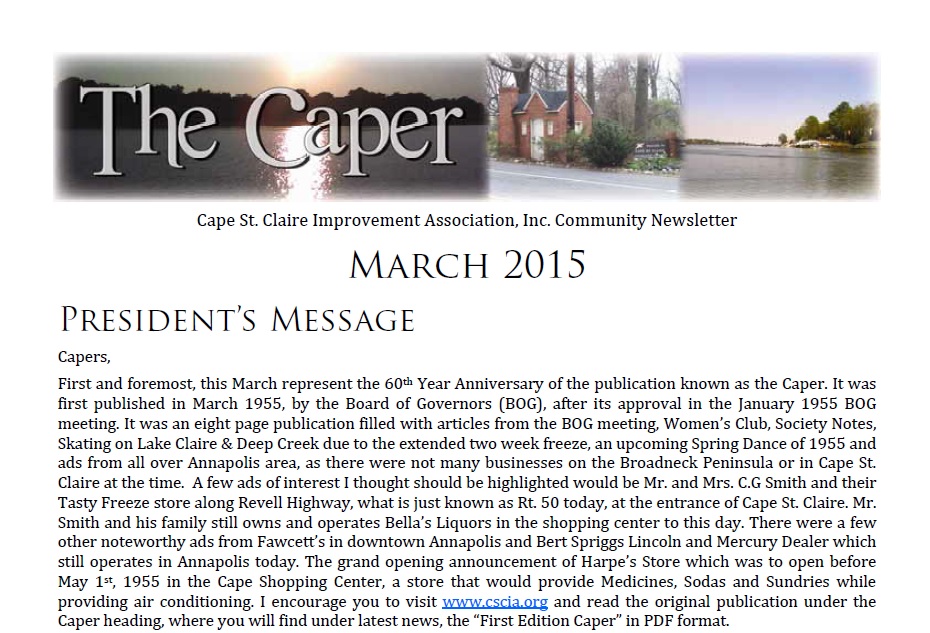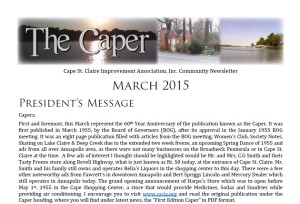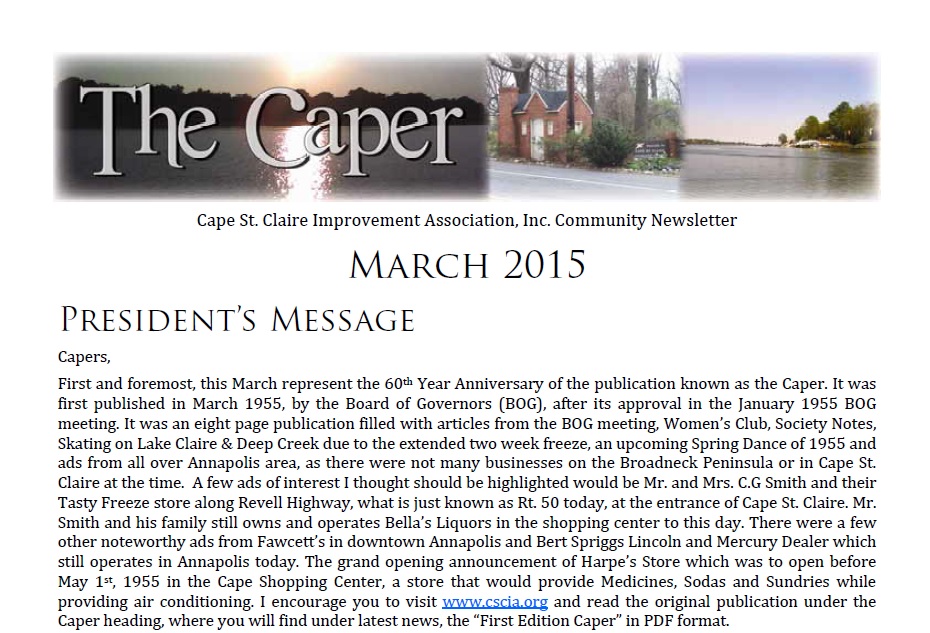 Read it, read all about it! Hot off the presses – the newest Caper for March 2015.
For this month, we're getting nostalgic as w celebrate 60 years of The Caper. We have posted a few pages from that very first Caper published in 1955. Did you know that several businesses who advertised in that issue are still around today? Check out the new Caper for details on that and other things around the cold and snowy Cape St. Claire. Is it Spring yet?
Speaking of Spring, there are details on the upcoming Visit with the Easter Bunny. Grab the signup sheet within.
We're looking forward to a great month ahead…