The April 2015 Caper is now online!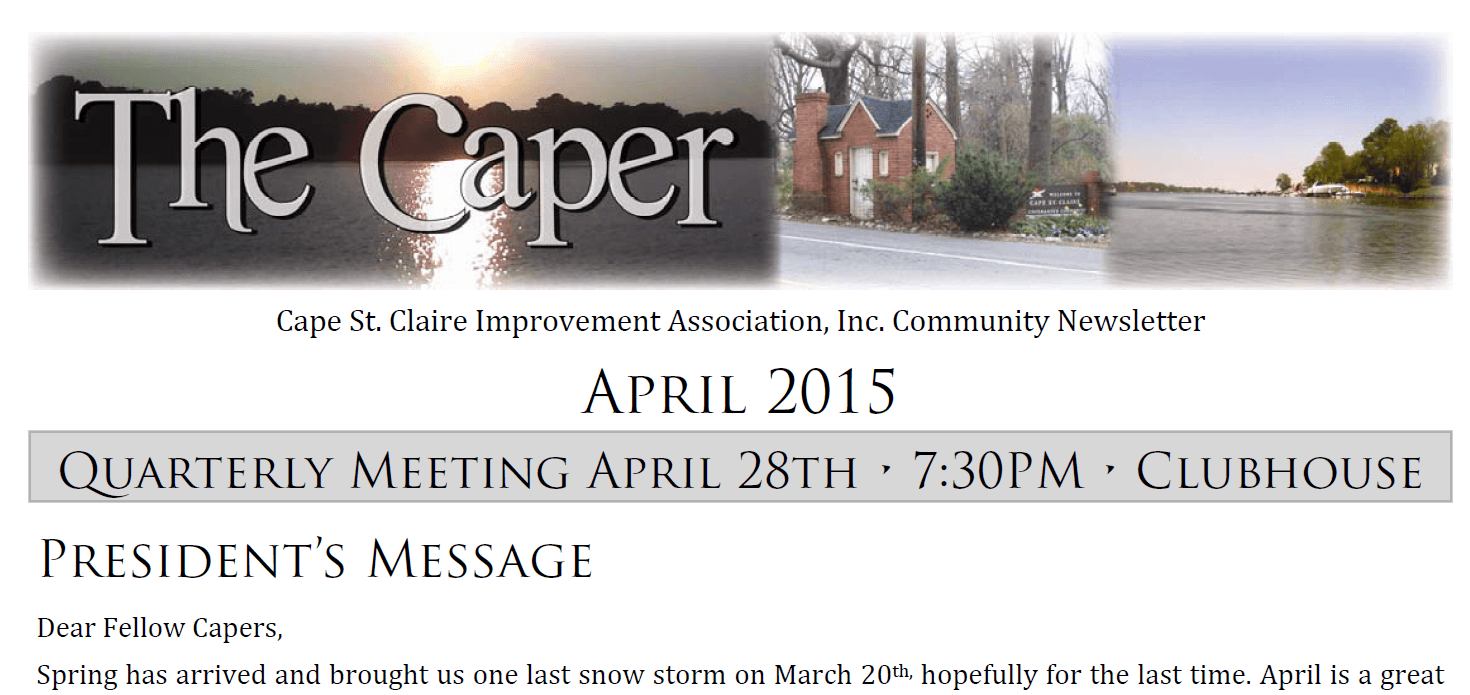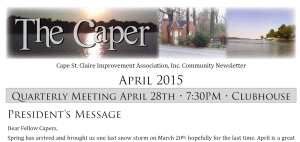 Read it, read all about it! Hot off the presses – the newest Caper for April 2015.
This is a pretty deep issue, not just because of all of the great content and great advertising sections but because of our President's message. Do you really know what CSCIA is all about? What really is their function? What's our point? Beau lays it all out for you and more in his great President's message. Did you know that we've been digitizing old meeting minutes from as far back as the very first meeting, in 1949? Details in here.
Also, we've got some great photos from the Easter Egg Hunt last weekend. The kids weren't concerned about the temperatures in the 30's, they loved the event, despite the frozen ears some had to be dragged away. To read the new issue, just click here…
Remember, the QUARTERLY MEETING IS on APRIL 28th 2015 at 7:30 in the clubhouse. Have you ever attended a meeting before? Now is your opportunity to do so. We'd love to see you there.
Bring on Spring…