The March 2016 Caper is now online!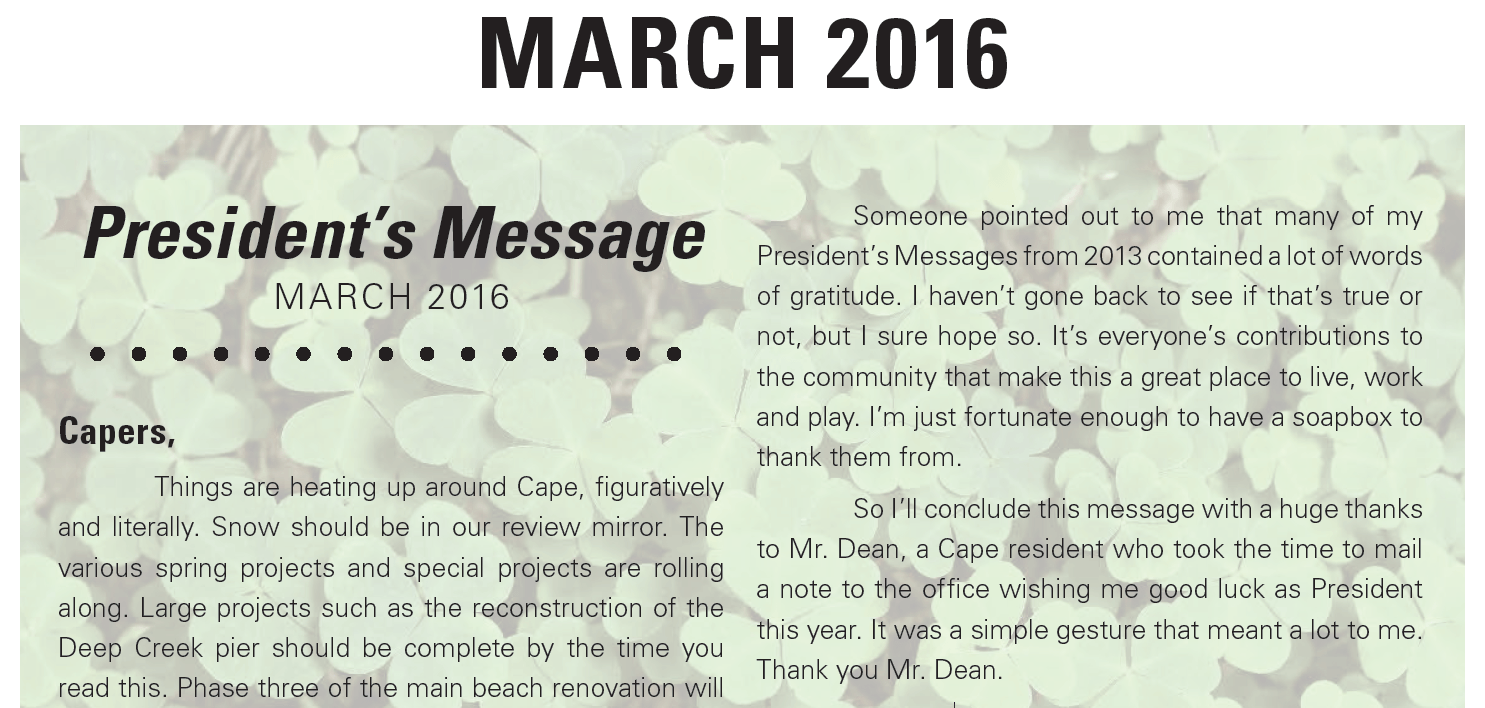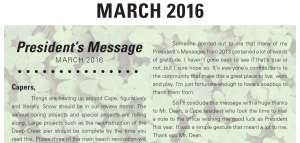 Spring is finally in the air and soon the Cape will start to blossom and bloom with its colors. To kick this great season off, we've got a jam packed issue of the Caper. You can grab it early online but expect this full sized novel to arrive in your mailboxes soon. Scott Dembowski, the President of CSCIA, has a great message of thanks for all of us. The Strawberry Festival plans are in full swing. Don't forget to Save the Date of Saturday, June 4th. More details on all of the events, for what we hope will be another record breaking turnout, will be coming in future Capers.
The Easter Egg hunt is Saturday March 19th at 11am. Don't forget to grab your ticket at Whimsicality. Remember, admission to the event is by ticket only! The cost of the ticket is 1 dozen plastic eggs and 1 bag of individually wrapped candies small enough to fit inside of the eggs.
Garden Club, of course, is getting excited for springtime with their plant sale, set for May 14th. Goshen Farm has a lot of great events coming up, including their Java and Jazz Festival at the Cape Clubhouse on March 13th from 3 to 5pm.
There's so much more so I beg you to click and read!
See you around the Cape.