The April 2016 Caper is now online!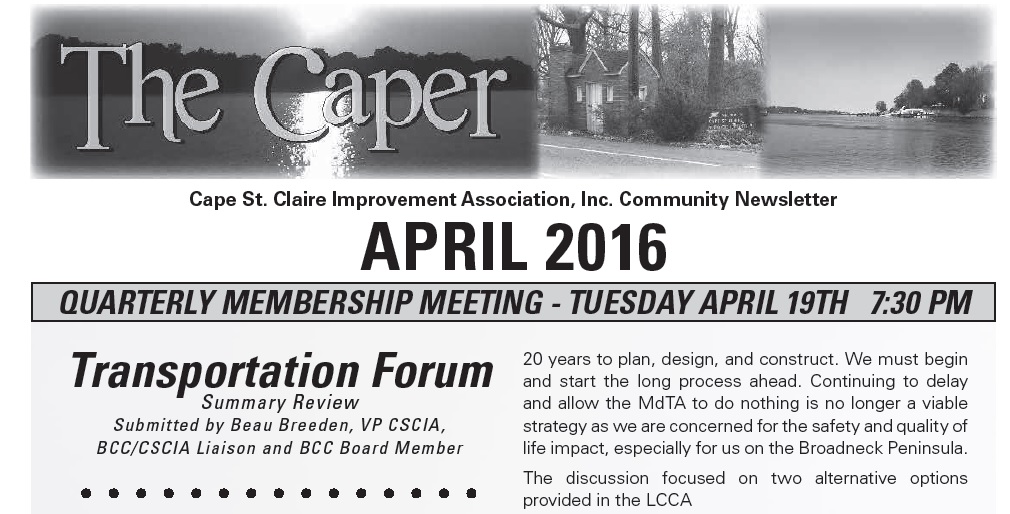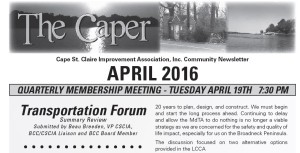 We are desperately searching for Spring but Mother Nature seems intent on putting it off for a few more weeks. Still, we can get into the mood by reading the new Caper for April which has the usual springtime goodness.
Don't forget to mark your calendars for June 4th 2016, which is the date of the next Cape St. Claire Strawberry Festival. 10am sharp from the CSC Firehouse.
More springtime activities coming up are the Cape Fun Run which is on Saturday, April 16th. Click this link for more details on this great family event. In addition, on April 23rd, the Spring Goshen Farm Open House will take place. See this issue for more details on these and other great springtime events.
Get yourself in the mood for summertime traffic .. err.. I mean, the Bay Bridge expansion by reading the Transportation Forum Update from the Broadneck Council of Communities meeting held in February.
[button text="April 2016 Caper" icon="fa-newspaper-o" style="float-btn" color="theme" url="/wp-content/uploads/2016-The-Caper-04-April.pdf"]
See you around the Cape!