The June 2016 Caper is now online!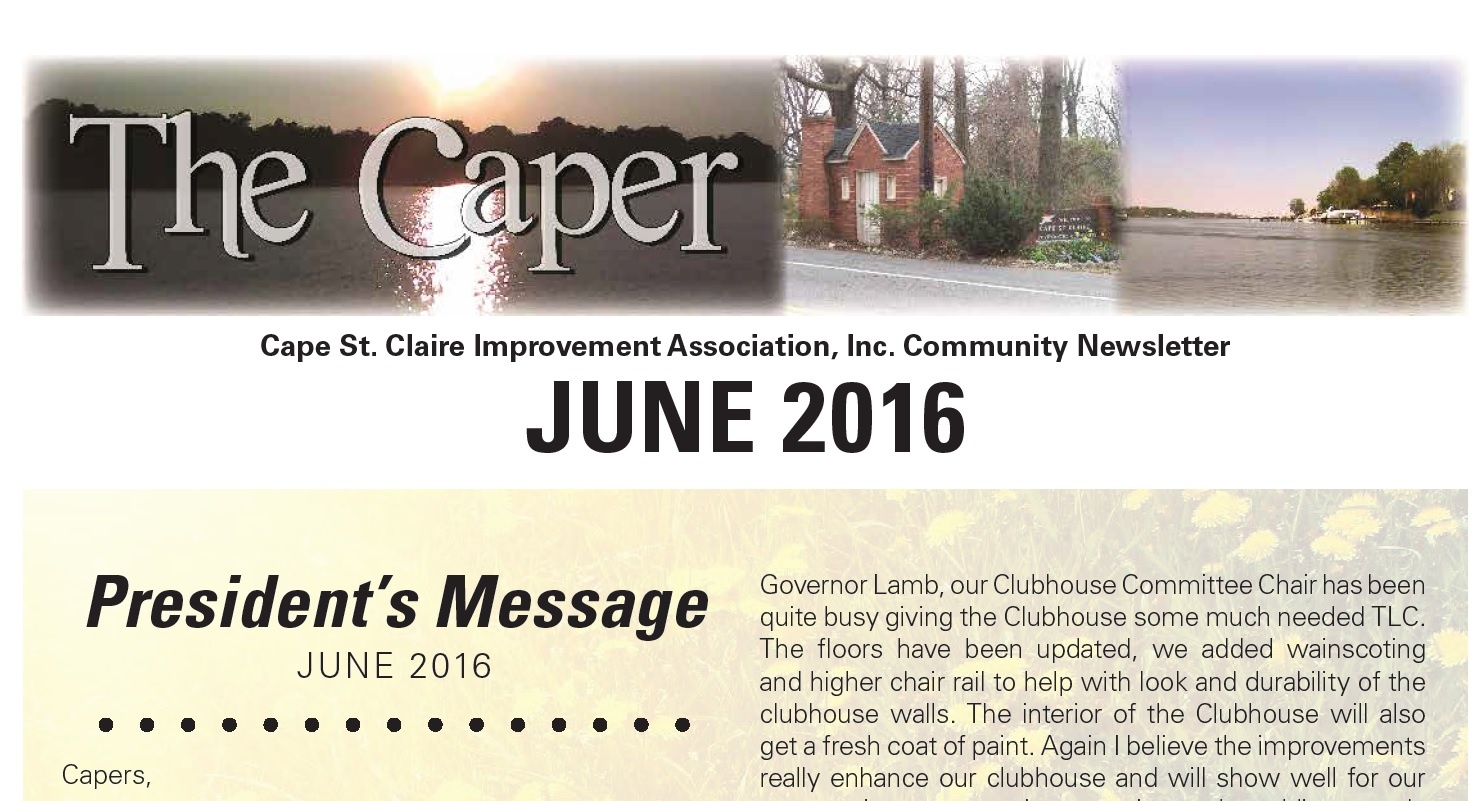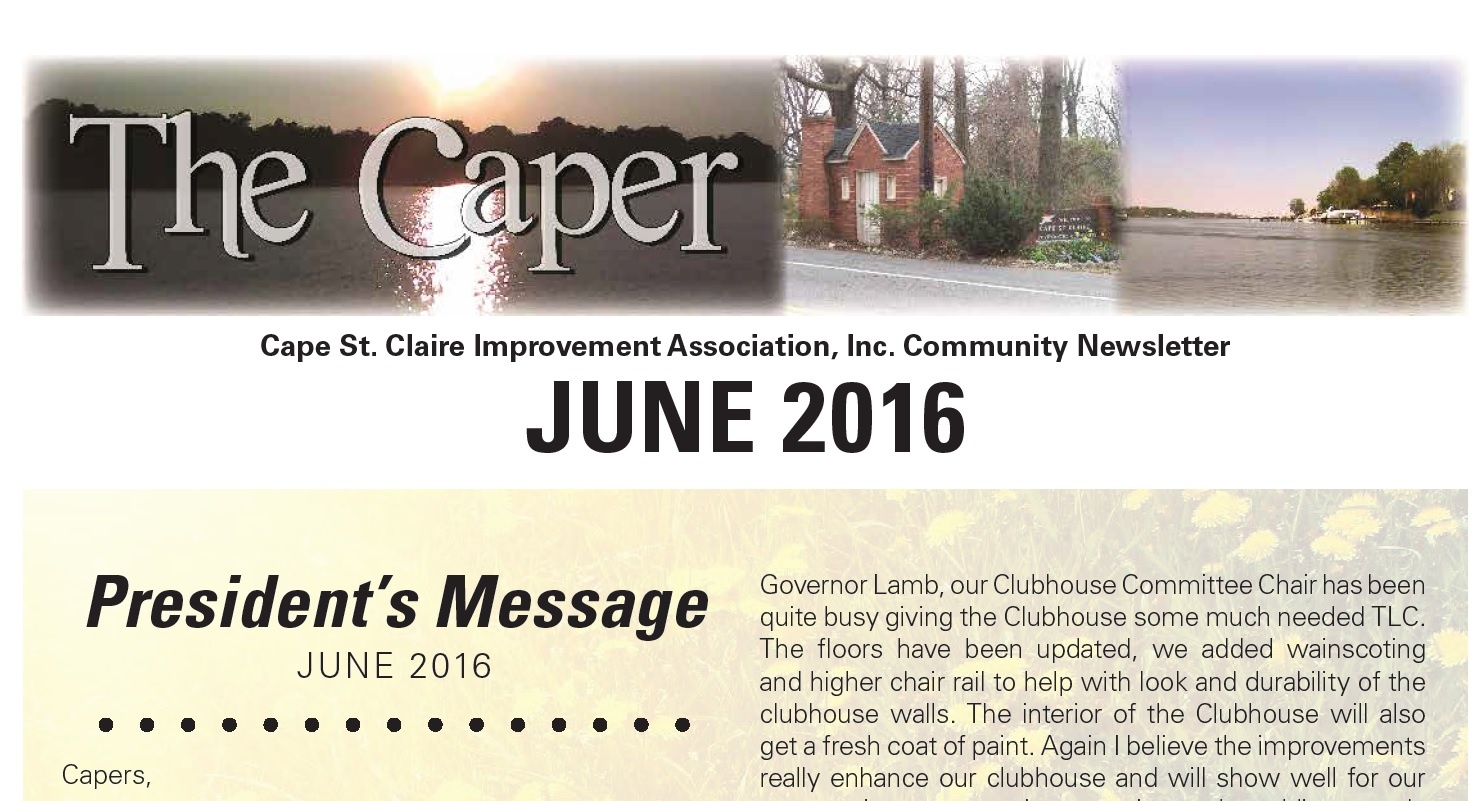 So much going on in the Cape right now. We know that most have seen the relocation of the guardhouse. The road project is really starting to come together nicely. In this issue, Beau provides many other updates about everything that's been going on. As most saw at the Strawberry Festival, the new retaining wall and completed path really look fantastic. The new updates to the clubhouse have been well received. Don't forget about the quarterly meeting on July 26th! This is an important one as we'll be discussing the Beach Restoration project. We need all of your inputs! So many more details are in Beau's Presidential message.
Mosquito spraying has begun. Please see this issue for more details on that. The Strawberry Festival once again blew the doors off of the Cape. The weather cooperated and everyone was in a fine mood. We've got pictures of the festival in this issue. Don't forget to mark your calendars for July 4th and come out to see the parade and then head to the beach for more festivities. More details on that are available in this issue.
So much to see! So much to do! Summer has begun in the Cape. This issue officially kicks it off.
See you around the Cape.
[button text="June 2016 Caper" icon="fa-newspaper-o" style="float-btn" color="theme" url="/wp-content/uploads/2016-The-Caper-06-June.pdf"]