The July – August 2016 Caper is now online!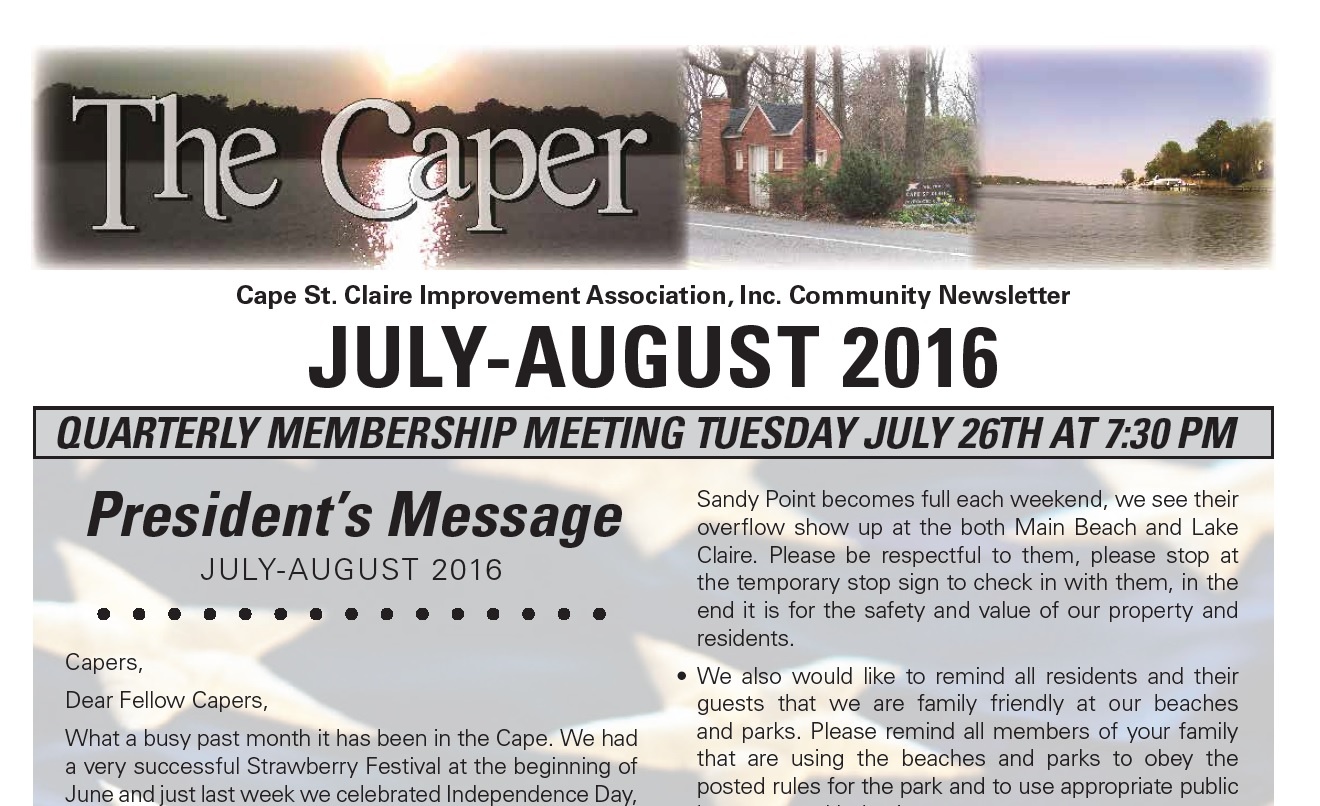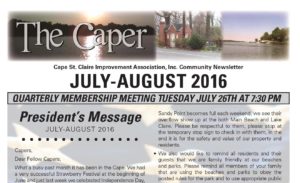 Mother nature can really be difficult at times. Sure, she gave us great weather for the Strawberry Festival but for the second year in a row, we couldn't get our 4th of July festivities up and running without everyone getting completely soaked. Still, we crowned "Tipzy Pug" the winner in the BBQ Championship and handed the 1st place trophy to Roan and Rebecca Dunn for the best side dish and dessert competition. We have great images of both the Strawberry Festival and indoor 4th of July festival in this issue of the Caper.
Don't forget to come out for the July 26th Quarterly Membership Meeting. We are going to have Biohabitats out and give a presentation on the Beach Erosion Project and the 7 site concept plan. It's an important meeting which will kick off the largest project in the CSCIA's 67 year history.
This Caper is a double issue so it's loaded with great information about all of the great Cape Community Organizations. No spoilers here this time. Go and read your full color copy now!
Stay cool and see you around the Cape.
[button text="July-Aug 2016 Caper" icon="fa-newspaper-o" style="float-btn" color="theme" url="/wp-content/uploads/2016-The-Caper-07-July-Aug.pdf"]