It's time for the September Caper!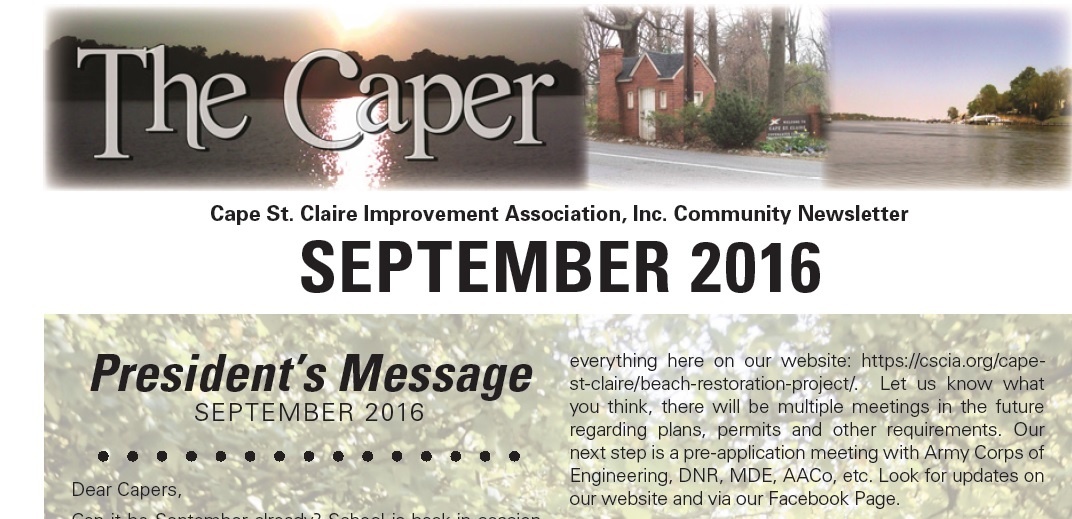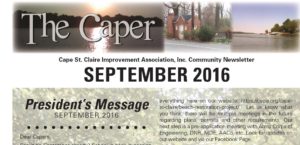 The calendar says that summer is winding down but you wouldn't know it by stepping outside. Pumpkin spice lattes and NFL football are becoming the rage again as Fall tries to take hold. We'll see how long it takes for Fall to really get here. As we think about Fall and the memories of the Festivals fade, the Board of Governors has to focus on budgets and running the community. In Beau's message, there are some hard truths that we all have to face. With only 6 Board of Governors, we've realized that running a community of 2300 homes cannot be done by volunteers only. We need to implement a Town Mayor, a paid position. We beg of you to read his message in this Caper and learn for yourself the issues we face.
Goshen's Open House will take place on September 17th, 2016 from Noon to 5pm. They are using the Open House to showcase Goshen's use as an educational center. The information sessions will be held at 1:15 and 3:15 PM and will not conflict with the house tours which will be conducted at 12:15, 2:15, and 4:00 PM. Please see Goshen's page in the Caper for more information about this great event.
Check out the Garden Club's winners of Yard of the Month for August and September. Halloween Happenings is set to take place on October 29th, 2016 from 10am to 3pm. All that's required to attend is a food donation. Trick or Treating at the shopping center will take place on October 27th, 2016 from 5:30 until the candy is gone! Cape Conservation Corps is having their 2nd annual Harvest Bash on November 4th, 2016 from 7-10pm. Don't miss these great events! More information about them is in this issue.
See you around the Cape!
[button text="September 2016 Caper" icon="fa-newspaper-o" style="float-btn" color="theme" url="/wp-content/uploads/2016-The-Caper-09-Sept.pdf"]