The February 2017 Caper is here!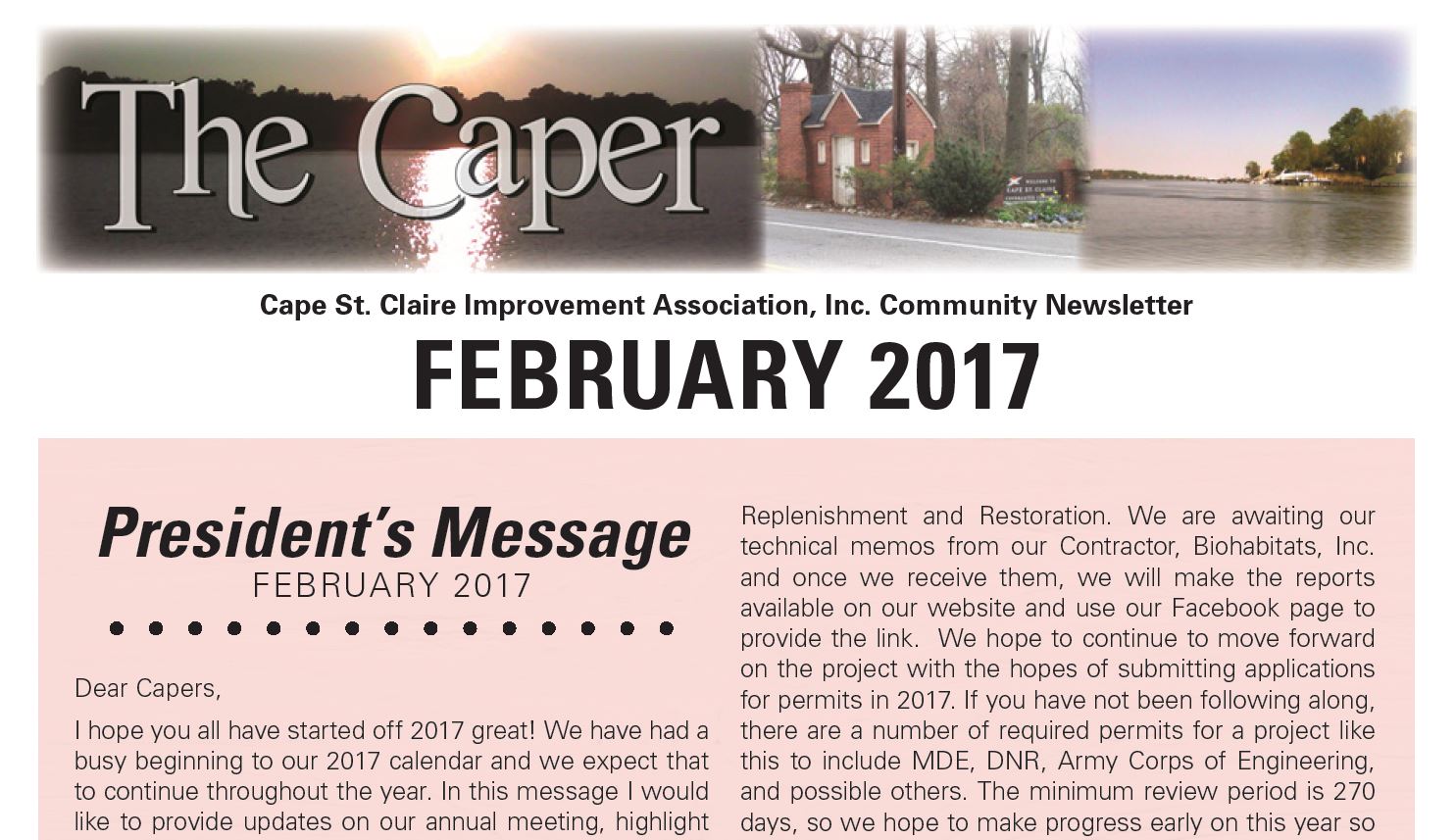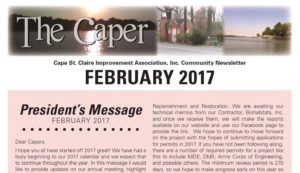 In a pretty easy winter, one of the first signs that spring is coming is getting the first Caper of the year. The best reason to view the digital copy is to check out the President's message with the Valentine's Day background. In this Presidential message, Beau talks about the election results from January and welcomes the newest members to the 9 person board:
Cheri Fairchild
Neil Macindoe
Jeffrey Roche
Our SCBD fee & cap increase passed by a large margin and we're excited at the prospect of bringing a Town Manager to the Cape. Beau also provides an update to the Beach Restoration Project, the information is a must read. Don't miss an informative article about snow removal, the CSCIA board in brief, an update from the Garden Club, Youth Sailing, Cape Conservation Corps, and Goshen. The next Goshen fundraiser is set for Sunday March 12th at 3:00pm at the clubhouse. Check out the details in this issue.
Enjoy the mild weather Capers and see you around the Cape!
[button text="February 2017 Caper" icon="fa-newspaper-o" style="float-btn" color="theme" url="/wp-content/uploads/2017-The-Caper-02-February.pdf"]