The March 2017 Caper has arrived!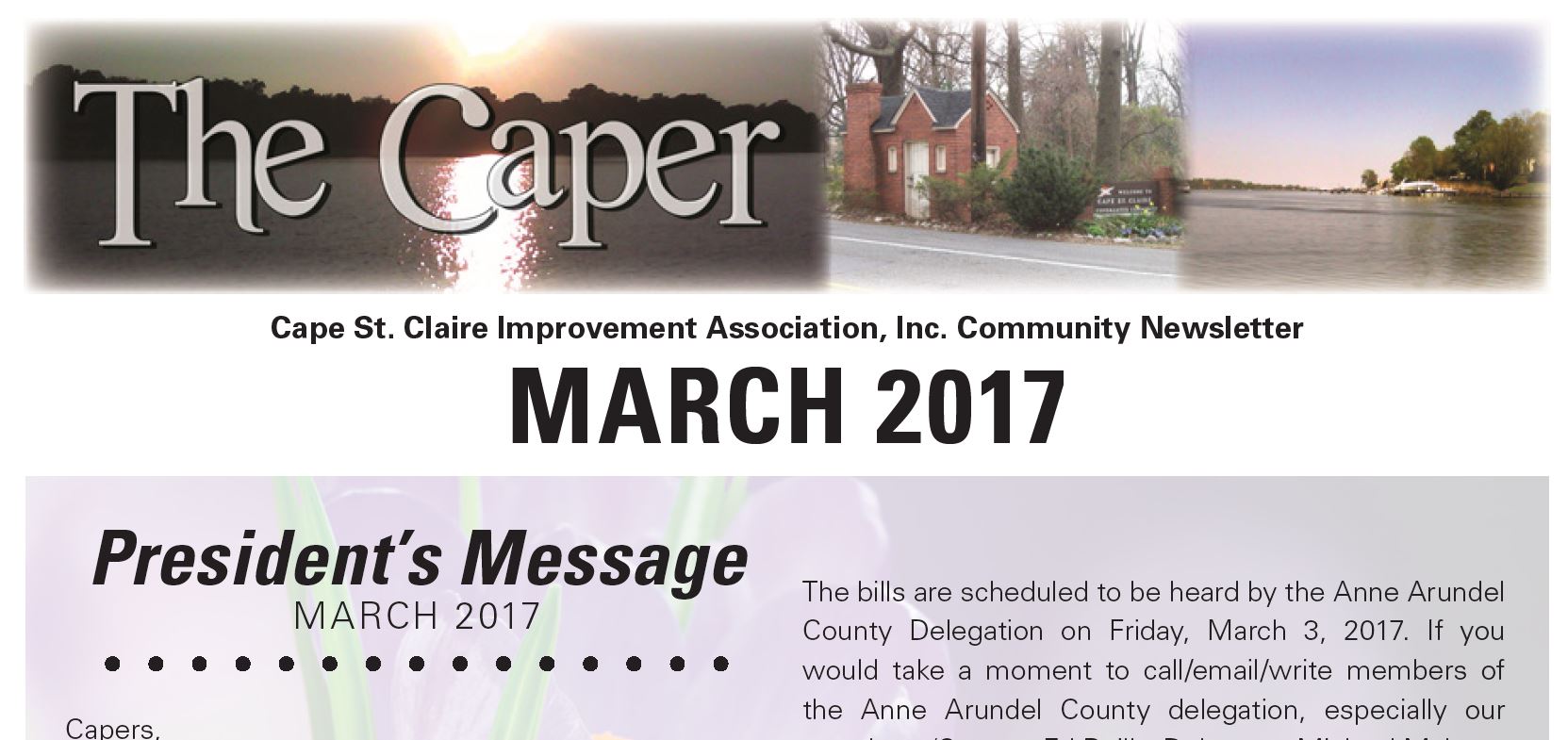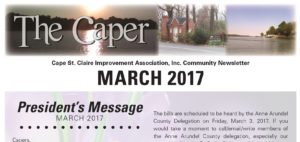 The Winter of 2016/2017 was the winter that wasn't. Say that 5 times fast. Flowers are blooming early and there has been a lot of people out and about around the Cape. We'll take it. Beau talks about the warm weather in his Presidential message. With these warm weather, it brings his thoughts on the Marina Slips for 2017 and his discussion on the Beach Restoration Project. Don't miss his message this month. Don't forget that the $10 dues were do on March 1st. If you haven't paid already, hurry!
This Caper is packed full of information about upcoming events. The Garden Club's annual Plant Sale is scheduled for May 20th. Youth Sailing Club's registrations are now open. Goshen Farm's Java and Jazz Tunes fundraiser will be held on March 12th. Details on this inside. In addition, the Easter Bunny will be making his appearance again in the Cape. He will be here on Saturday April 8th, 2107. Information on how to register is inside this issue.
Set your calendars! The Strawberry Festival will be held on Saturday June 3rd. Last year had record crowds. We're expecting them again this year. More information and a Vendor Registration Form is in this exciting issue.
See you around the Cape!
[button text="March 2017 Caper" icon="fa-newspaper-o" style="float-btn" color="theme" url="/wp-content/uploads/2017-The-Caper-03-March.pdf"]