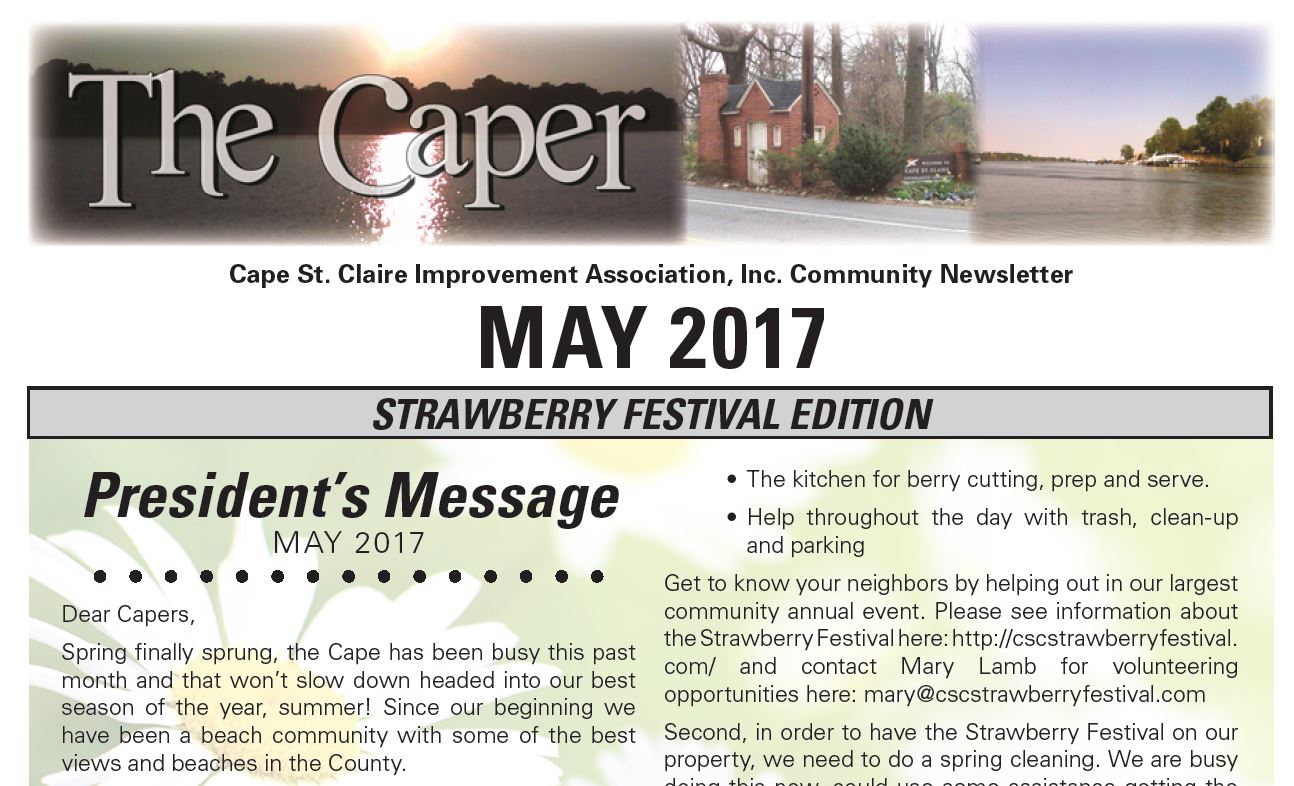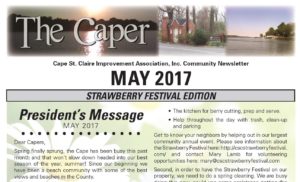 At this time of year, the Cape is a busy place to live. So much to do and so much upcoming. Beau's message this month talks about the busy schedules and also asks people to reach out to us to help. There are so many great things to volunteer for. Take a look at his message for opportunities and how to contact us. The Strawberry Festival is almost here and we're all very excited. We are expecting record crowds again and we've expanded the Berry Bus Stops a little to account for it. See this issue for full information and sign up forms and a detailed map of the Berry Bus Stops.
Hopefully, many of you have checked out the wonderful plantings being done by the Garden Club at the clubhouse, they've done a great job. Don't forget that the Annual Plant Sale is on May 20th from 8 – 2pm in the field at Broadview Drive and Cape St. Claire. This issue also has a great write up by Goshen Farm on their 2017 Excellence in Education Business award.
Now if only mother nature would get rid of the clouds and bump the thermostat a little, then it would feel like summer is right around the corner… trust us, it is! See you around the Cape.