The April 2017 Caper has now arrived!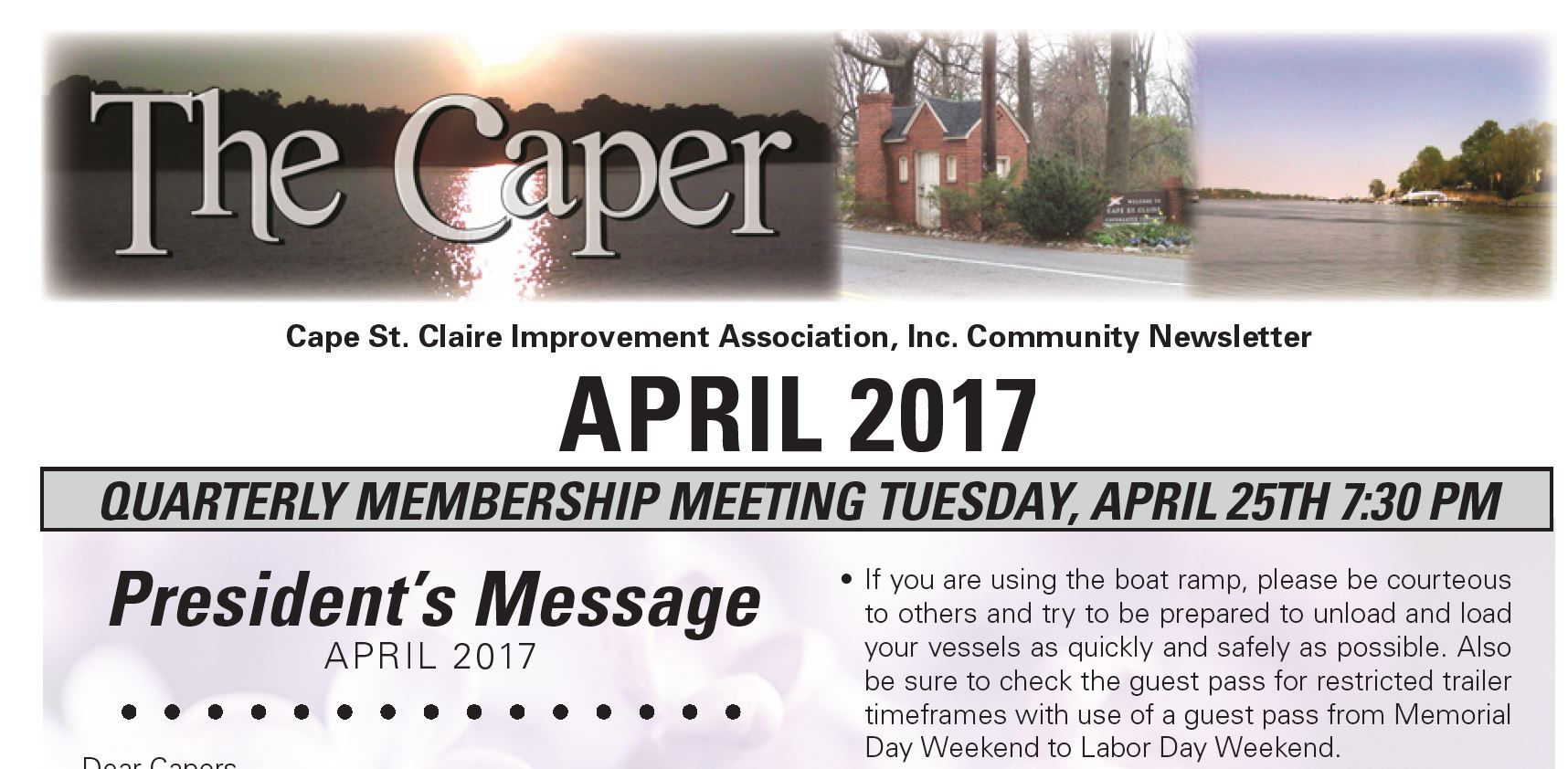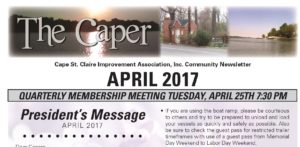 It was a wild finish to March but now that April has arrived and the temperatures have started to rise, we can all declare that spring is officially here. It's about time. Sometimes, with Spring can come change. For this month, we've decided to test a new method of viewing the Caper online. I hope you like it. Whatever your opinion of it is, don't hesitate to shoot me a message and let me know.
I know that everyone reading this has paid the $10 Lot Maintenance Fee… right? They were due March 1st. Don't forget the check the Technical Memo by Biohabitats for our Beach Restoration Project. We want your feedback! The Strawberry Festival and 4th of July will be here before you know it. Don't forget to sign up with the forms included in the Caper or on the Strawberry Festival website.  Don't miss Beau's message as he gives a great run down of all of the important activities and reminders upcoming. We need volunteers for the Clubhouse Beautification! Look on page 2 for more details on how to sign up.
The Easter Bunny will be here April 8th! That's soon! Read more details about it in the Caper and sign up at Whimsicality in the shopping center. The Garden Club's plant sale will be held on May 20th from 8am – 2pm and Goshen Farm will have their Open House on Saturday April 22nd from 12-5pm.
Don't miss the Screening for Hometown Habitat movie by Cape Conservation Corp coming up this Friday, April 7th at 6:30. Details are inside this new Caper.
There's a ton going on which can't be missed! See you around the Cape!