The Caper – March 2018 Edition!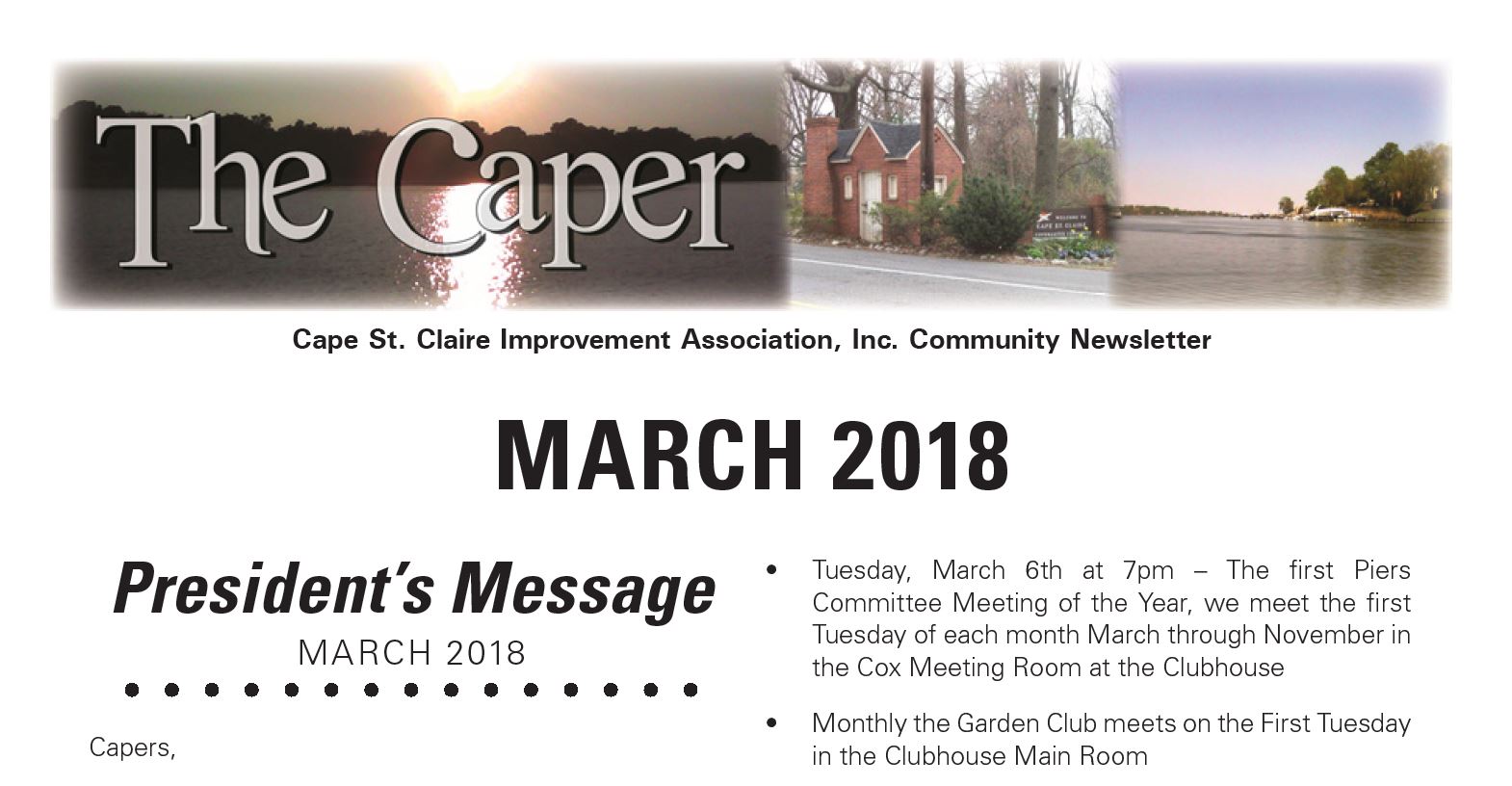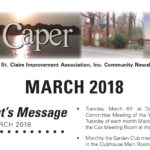 Driving around the Cape over the weekend was like driving through a warzone. It's a tough break when many around our community go without power for a long duration. We're glad that most are back up. With the winds come change and there's no doubt that spring is just around the corner. Beau's message for this month tries to rally the community to help. There are many volunteering opportunities available for those that want to help. His message lays out the specifics on that.
There are a lot of events coming up for the community. Goshen Farm is hosting a Coffeehouse experience this Sunday, March 11th, at the Clubhouse. It's from 3-5pm. Great jazz and delicious coffee await you! The Garden club is issuing a fun challenge to its members to get Bay-Wise certified. More on that challenge is in this issue. The Easter bunny will be here on the 24th at 11am. Then, the Easter egg hunt begins promptly at 11:15. Don't miss this great experience for the kids. Tickets can be found at Whimsicality. The cost for the vent is 1 dozen plastic eggs and 1 bag of individually wrapped candies small enough to fit inside of the eggs. Don't miss it!
CCC is planning on removing more bamboo at Lake Claire Beach on March 18th at 10:00. Make sure you dress dirty and bring a hand-saw, chain saw, loppers or other weapon of bamboo destruction. In addition, have you sent in your nomination for the Habitat Hero! More information on how to send your submission is in this issue. Don't forget Stacey's great write-up called "Re-Think Pretty", the full article is in this Caper.
Don't forget that this year's Strawberry Festival is the 60th Anniversary. This Caper marks the first issue where we start to take you back in time and look back at the Festival through the years. Don't miss this first of many nostalgic trips.
See you around the Cape!