The Caper – April 2018 Edition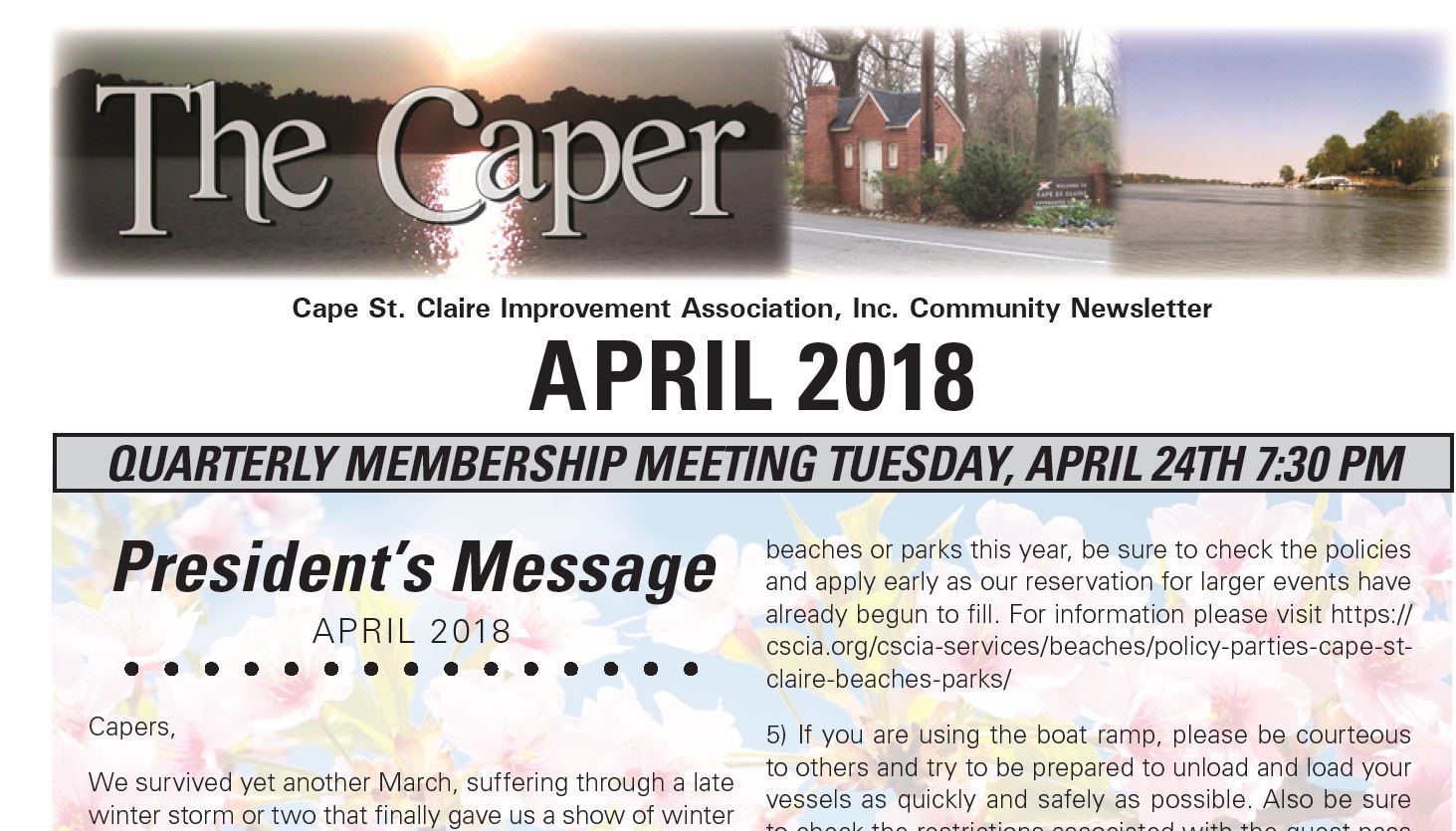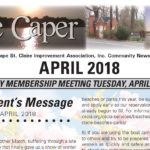 It's so hard to talk about spring right now. Mother nature can't seem to make up her mind on whether she wants to warm up or stay cold. Winter doesn't seem to want to let go as snow is in the forecast again.
It is April 5th, right?
In this issue of the Caper, Beau reminds everyone that for those who have paid their yearly lot fees, stickers should be arriving in your mailbox this week. He also wants to remind everyone that the Quarterly Membership meeting is going to be held on Tuesday April 24th, 2018. We will be hosting our State Senator and three State Delegates for a 2018 Legislative Review.
Because it's chilly out, I wanted to take this time to remind you that the 60th Anniversary of the Strawberry Festival will be held on Saturday June 2nd. To start things off, we revamped the Strawberry Festival website and even added a strawberry hunt. Finding strawberries on the site will reveal some history of the festival. Check it out!
In Community news, Goshen Farm will be holding their Spring Open House on April 21st, 2018 from 11-4. You can learn about its history, visit the sharing garden and high tunnel and learn about the importance of soil health. The Garden Club is hosting their Annual Plant sale on May 19th from 8-2pm. Make sure you mark your calendars. Cape Conservation Corps is congratulating their first Habitat Hero winner. Laura & Don Schrank have spent many hours removing invasive and nonnative plants and replacing them with natives. Read more about them in this issue. It also isn't too late to get involved in Project Clean Stream, which is on April 7th, AND the Cape Conservation Corps itself. See their website and this issue of the Caper for more details.
Spring IS COMING! Might as well prepare for it and enjoy it when it does. See you around the Cape!