The Caper – November 2019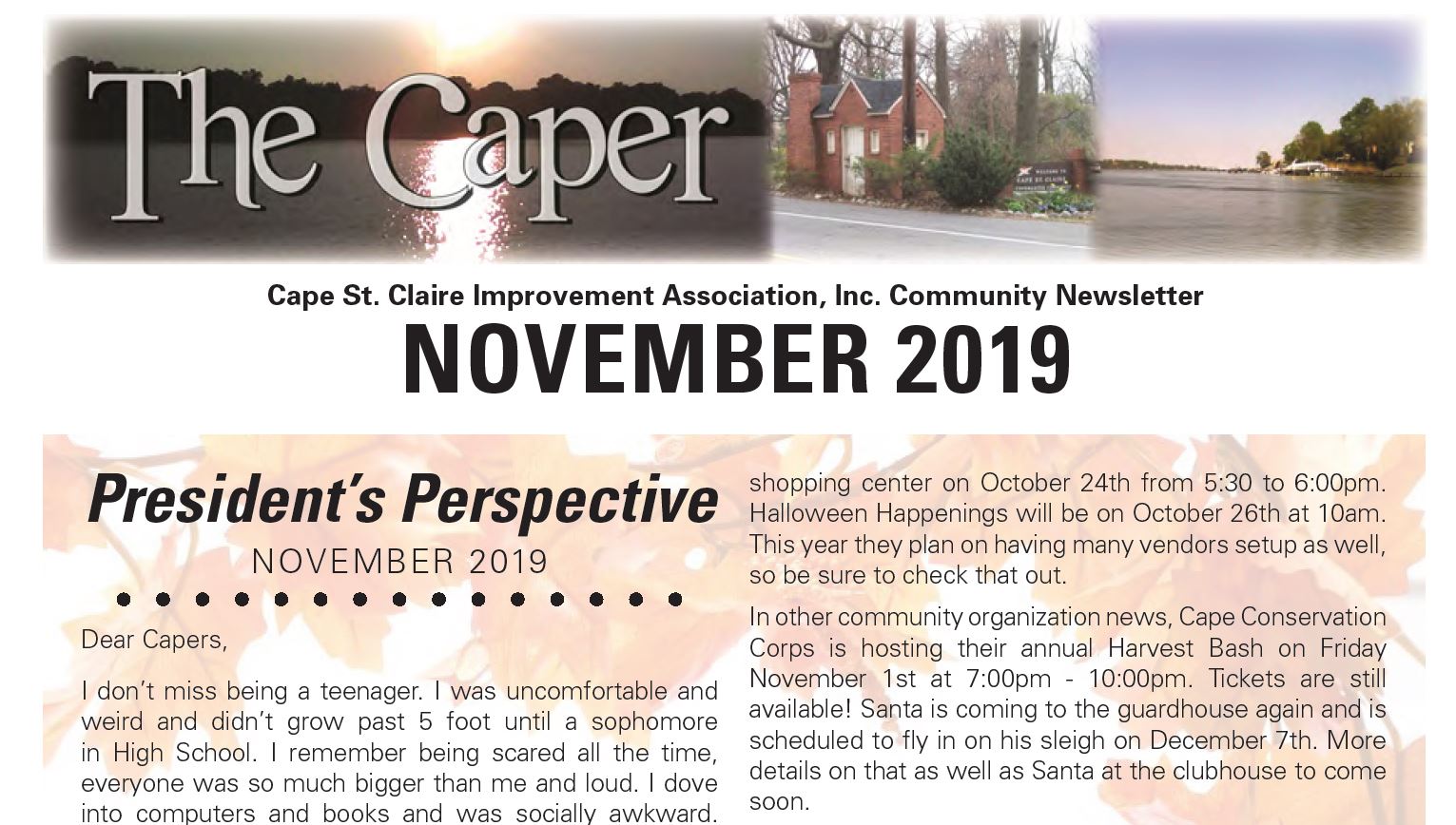 Fall is in full swing here now. If you hung around the shopping center yesterday between 5:30 and 6:30, you know exactly what I mean. The kid's excitement from all of the candy is how the Cape kicks off Halloween. Looks like mother nature will cooperate and give Halloween Happenings, which is due to take place this Saturday, a chance to go off without a hitch.
The new Caper is full of what you would expect for the end of October. Bill's message talks about the tragedy that recently struck the Cape and how we can help cope with it. Ryan, the town manager, talks about leaf litter and how it poses a threat to our water quality. His message this month is not to be missed. In upcoming events, as I've already said, Halloween Happenings is due to take place this Saturday from 10am to 3pm. CCC is holding their 5th annual Harvest Bash next Friday, November 1st. Tickets are still $25 but will go up at the door.
This month's Caper also contains the upcoming budget for 2021. Please remember that the Annual meeting is due to take place on January 14th at 7:30 at the clubhouse. We'll be electing new board members and voting on the budget. Please take the time to review.
Hate to jump ahead but Santa is due to the guardhouse on December 1st and then will be stopping by for Breakfast with Santa, taking place on December 14th. More information on Breakfast with Santa is in this Caper.
See you around the Cape!