The Caper – February 2020 Edition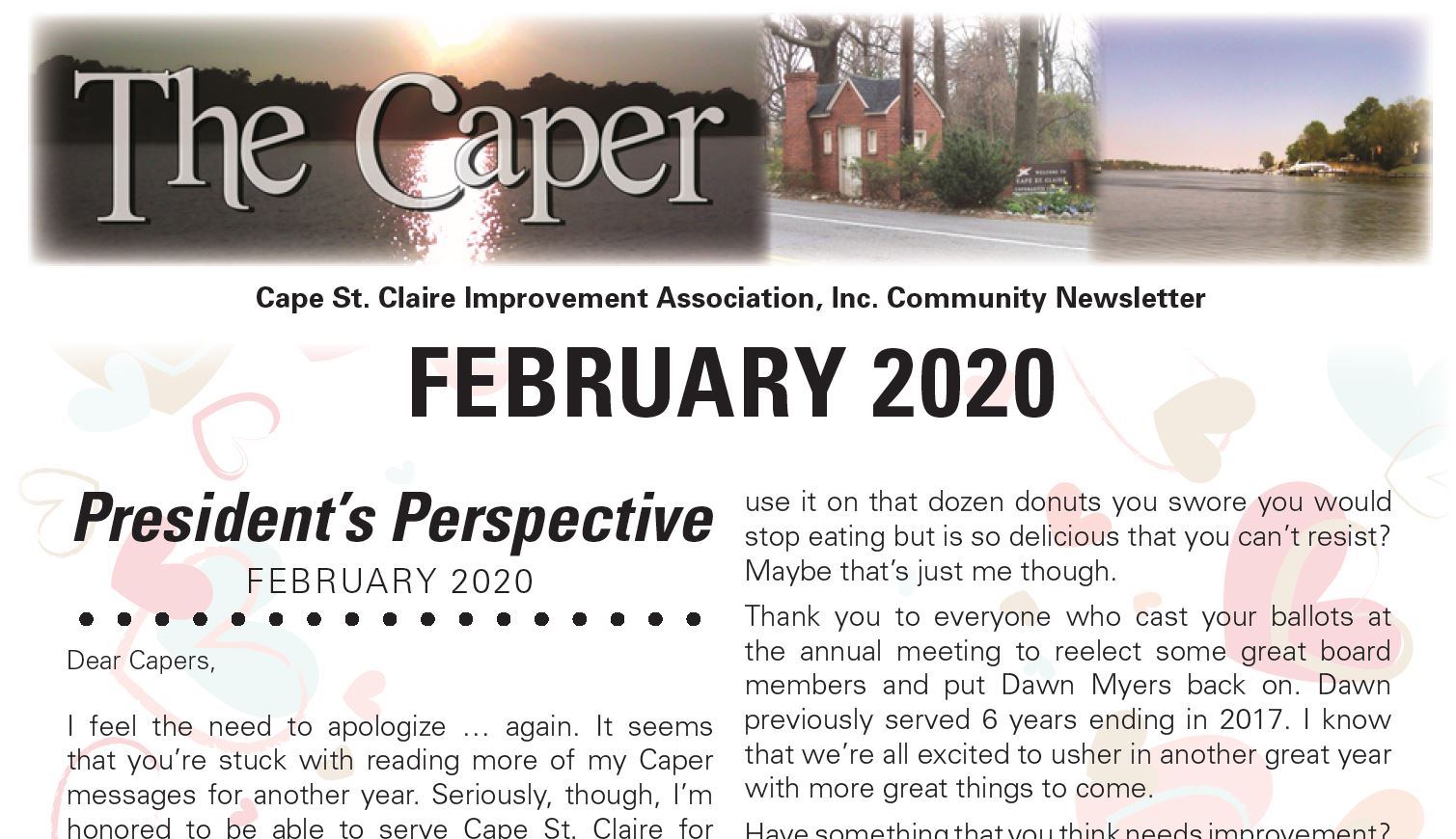 A new year has begun! I'm sure many New Year's resolutions have already been broken but for those who have stuck with them, big props to you. Bill's message in this Caper talks about changes to the Cape and hopes for 2020.
The Shoreline Project is full steam ahead with plans on it starting in April. We cleared a major hurdle with getting the proper permission from the County to get a loan to finish the funding that we require.
Even though CSC has been snow-less this winter, Ryan, our Town Manager, gives great snow removal tips and tips for keeping your pipes from freezing for when mother nature finally decides to make it cold and give us snow.
It's that time of year where most of the community organizations meet to prepare for the Spring and summer. Goshen Farm kicks off their 2020 schedule on March 8th with Java & Jazz/Tea and Tunes. The Garden Club welcomes Debby Ward of Prior Unity Garden on February 4th to the clubhouse to speak about Growing Edibles in Small Spaces. Cape Conservation Corps holds their Guest Speaker Event on April 17th at 7:00pm. Don't miss CCC's great article by Stacey Wildberger called "Got Host Plants? Get butterflies!"
Stay healthy while the Winter Blues march on. See you around the Cape!