Caper – March 2020 Edition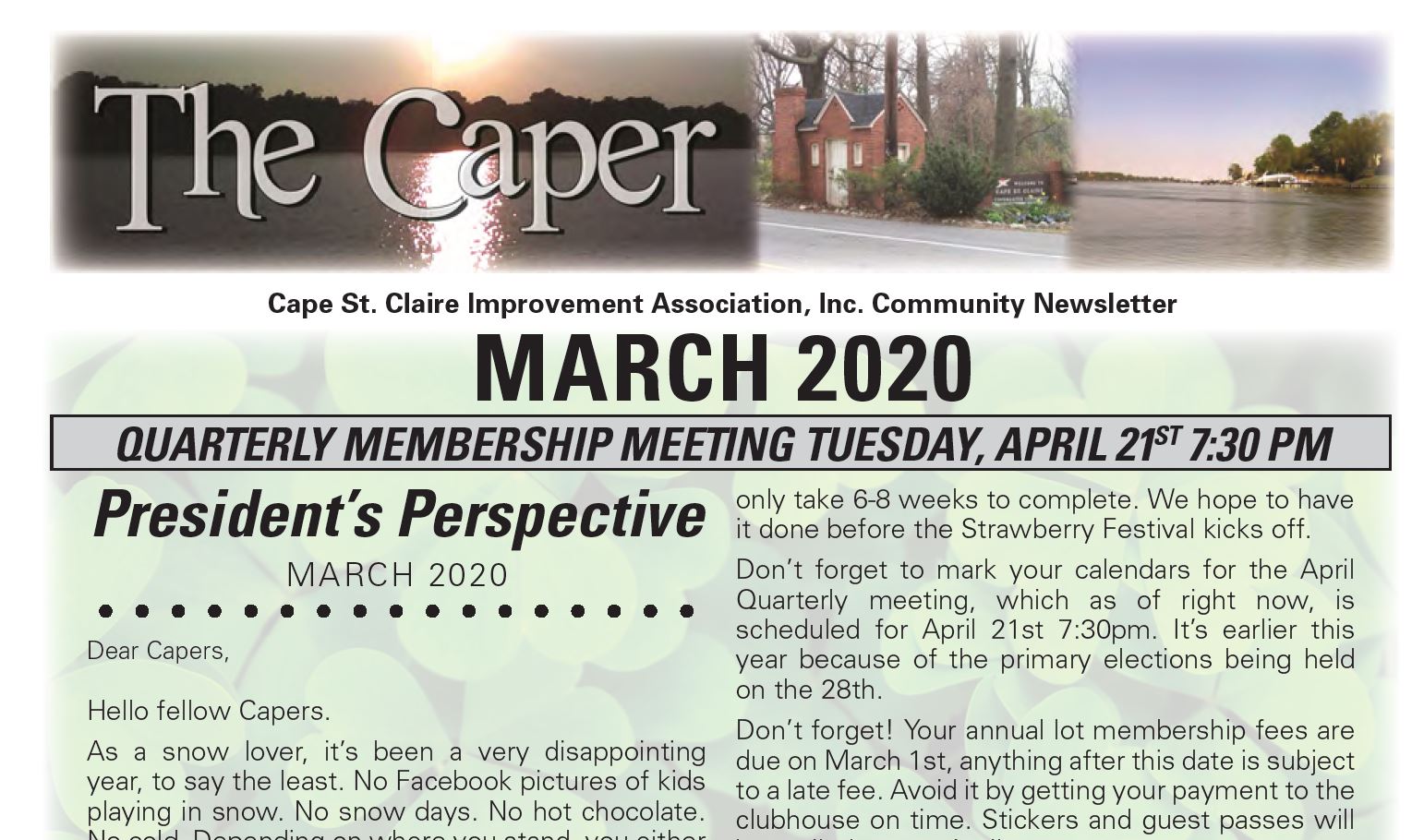 With only two days left in February, we are that close to marking an occasion not seen since the late 1800's; not one flake of traceable snow has fallen at BWI in the month of February. Seems crazy right? As we get closer to March, we get closer to Spring and that brings all of the wonderful Cape events back.
Bill, in his message, mentions the upcoming Java & Jazz/Tea tunes put on by Goshen Farm on March 8th at 3pm-5pm at the clubhouse. Cape Conservation Corps will be hosting a guest speaker, Chris Pax, on April 17th at 7pm, also at the clubhouse. Bill also gives some fascinating Cape History so don't miss it.
In Ryan's message he mentions that maintenance fee renewals are due by March 1st; that's only 2 days away, so if you haven't paid them, get on down to the clubhouse! He also mentions the upcoming Quarterly Membership meeting being held on Tuesday April 21st at 7:30pm. Please note that this is a week earlier than normal due to a primary election.
The beach restoration project is coming really really soon. We'll make major announcements as we get ready to break ground. With the major project we have in store, it will be an exciting year to be a Cape resident.
This Cape issue also contains important information about the Coronavirus and what you can do to help prevent it.
Information about the Easter Bunny coming to town and how to sign up is in the issue, so please check it out! The event is due to take place on Saturday April 4th at 11:15am.
See you around the Cape!