The Caper – April 2020 Edition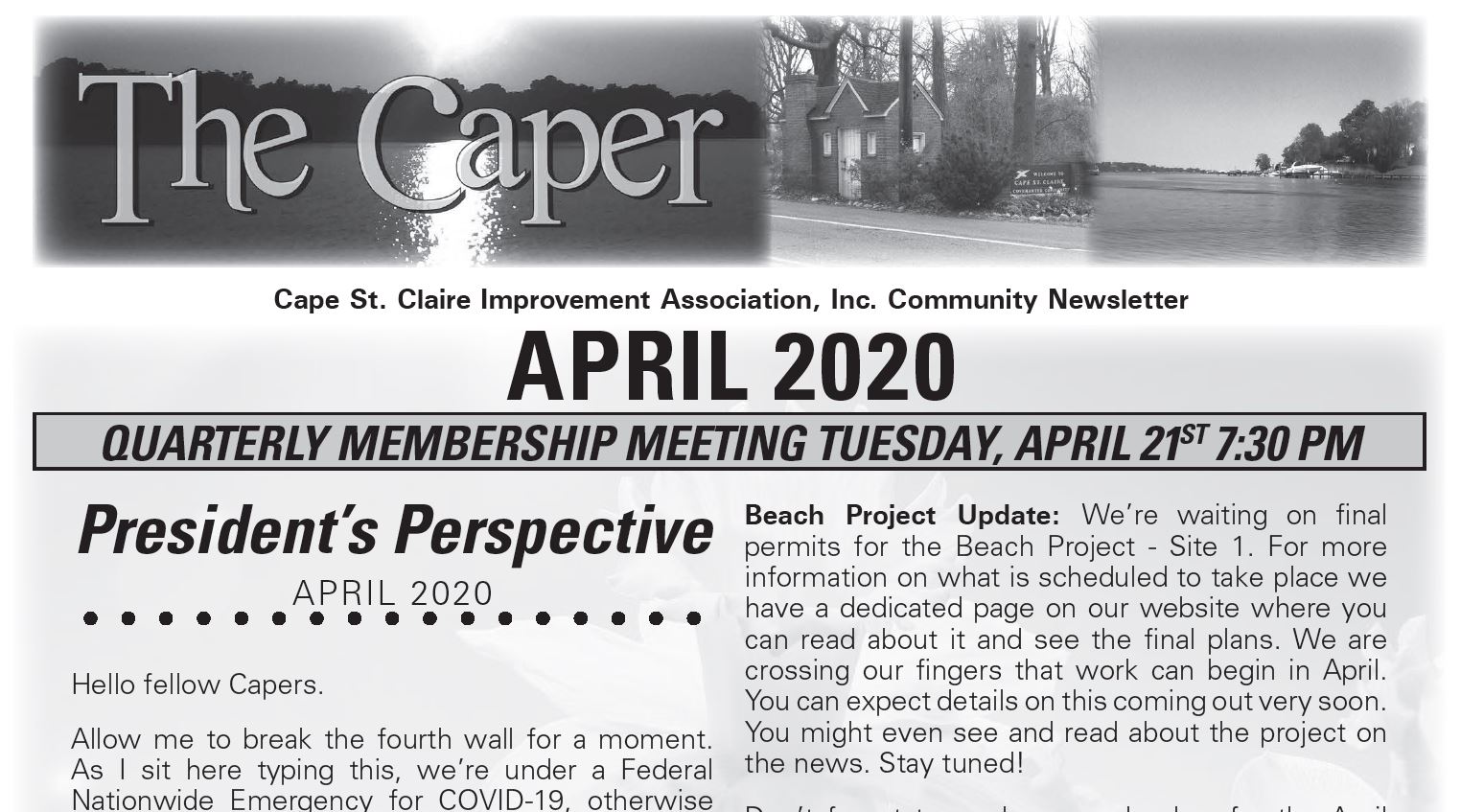 It's a time of major uncertainty. As I type this now, Governor Larry Hogan has shut down the state of Maryland with his Stay at Home order. If your business is not essential, you are not allowed to be open. If you want to go for a walk, do so with your family only and at a social distance. These measures are necessary to stop the spread of this disease. All citizens of Maryland need to conform.
Strange times we are living in now. There are a lot of great resources you can use to get more information on this pandemic. Some more interesting sites to check out is the one by Johns Hopkins. Another great resource is by healthdata. You can see when the experts think it will peak in this state and all others. I encourage you to check it out.
It's a time for us to come together, remotely of course, to try to stop its spread.
In the meantime, I've got the newest Caper for you to check out. The President's perspective is up to date as of last week and since then more changes have been enacted. Still, his message still speaks true. Most of the events listed in the Caper will probably be cancelled but no official word is out on that. Check back for updates.
Ryan, our Town Manager, puts out a call for Beach Attendants for the upcoming summer season. We have lowered the minimum age to 15. We are hoping to A) have a great beach season B) have a great staff to ensure everyone's safety. For details on how to apply, see this month's Caper.
There's a great write-up on the history of Goshen Farm and a 45th anniversary of the Garden club write-up as well. This should take up a little of your quarantine time. Cape Conservation Corps has another great article in this Caper by Stacey Wildberger. It's a must read. The Cape Swim Club has posted a great article on the history of the pool. Check it out.
Please remember, ALL EVENTS you read about in this Caper are up in the air so please assume nothing. We'll try to keep you posted as we know.
Stay healthy and safe everyone.