The Caper – May 2020 Edition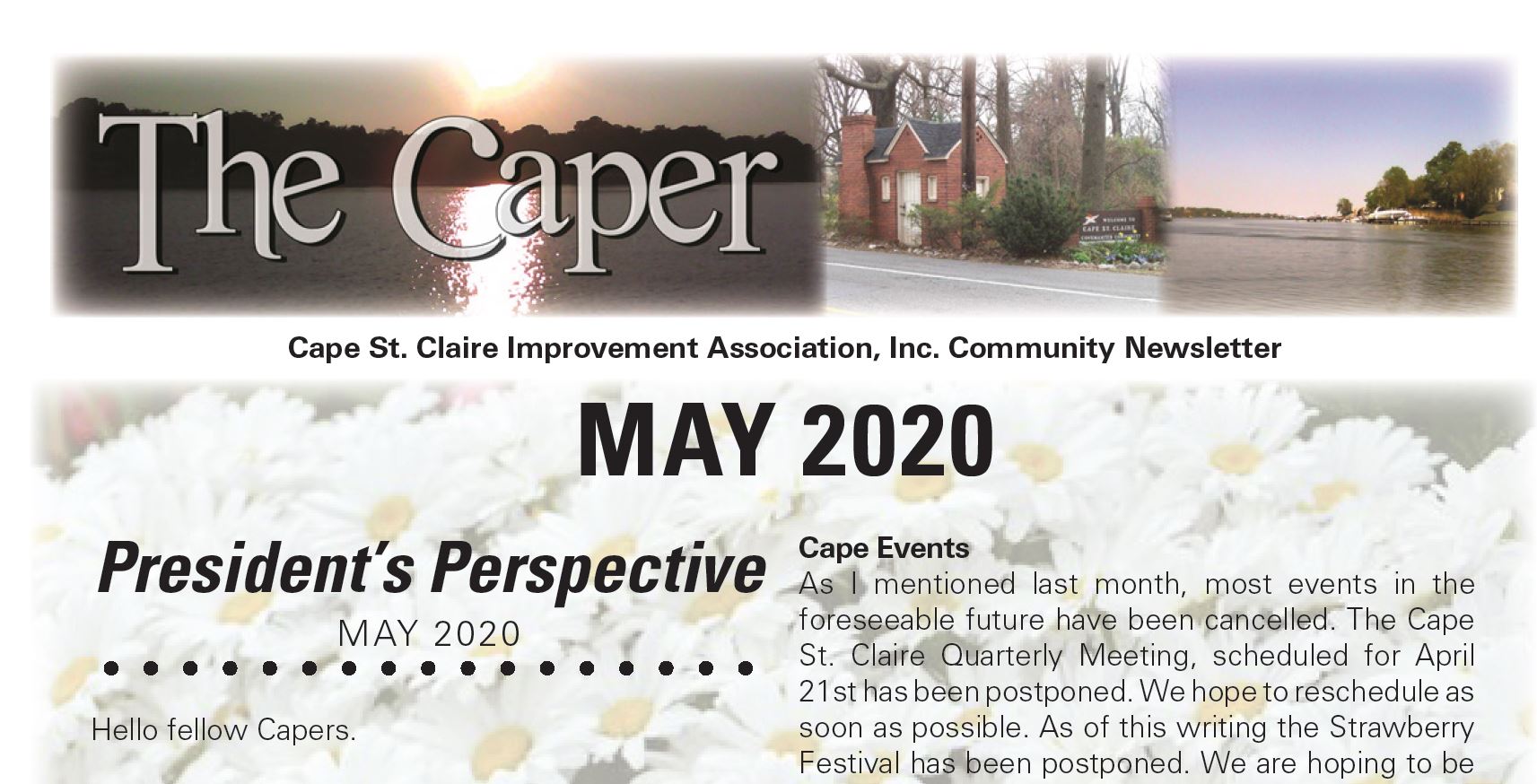 It's a strange time indeed. Uncertainty. Masks in public. Social distancing. I've heard about these things so much in recent months, that I hesitate to say them anymore here.
So I won't. In bad news, the Strawberry Festival has been postponed. 😢 The Strawberry Festival committee is working on rescheduling it. In this Caper, Mary has a heartfelt message for all of you about this cherished event. In addition, the Strawberry Festival Princess Entry form is in this issue. It's not too early to get those submissions in. The President's message talks about those things we shall not name and tries to give hope. The Town Manager, Ryan, shares great lawn care tips as well as updating the community. Don't miss it.
Normally, this is the spot where I'd go into all of the upcoming events. Sadly, there aren't that many. The Garden Club is doing a virtual plant sale. Pre-orders are available now. Choose your plants online and pick them up curbside. It runs from May 8th through the 11th. Head on over to https://cape-garden-club-plant-sale.myshopify.com/ to order online!
This issue also contains a letter from our County Executive Steuart Pittman. He discusses the shoreline project and the next steps. We also share great tips on "The Disease that Must Not Be Named" as well as its impact on garbage collection, etc.
Capers, stay safe, be well. We'll see each other real soon.