The Caper – February 2021 Edition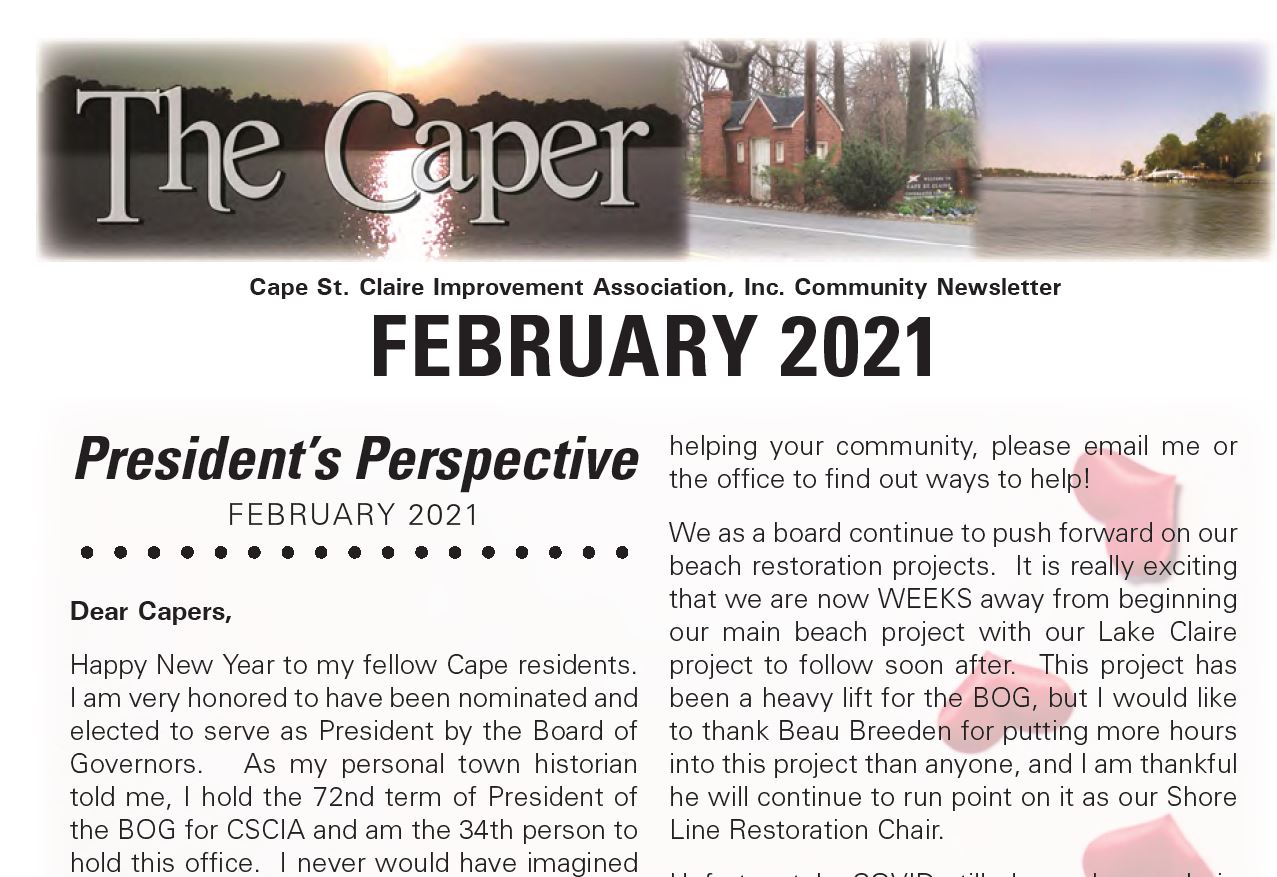 As we ushered in the new year, we've also ushered in changes to the Cape board. Want to give a congratulations to Jeff Roche for rising to the role of President. We know he will do a great job. His first President message is something you shouldn't miss. Ryan, our town manager, delivers some great tips on keeping your pipes from freezing. Don't forget that every home owner should've received their yellow cards. Your $10 is due by March 1st so get them in!
Goshen Farm offers a great history record on the farm property. Don't miss that overview in this issue. Goshen is hoping to have Java & Jazz on March 14th, pending the Executive Orders being lifted. The Garden Club is hoping to have a great year this year as well. In February, they are planning on having a nature walk at a local botanical garden. Cape Conservation Corps has another great post by Stacey Wildberger, don't miss this and all of our other community groups in this issue of the Caper.
See you around the Cape!