The Caper – March 2021 Edition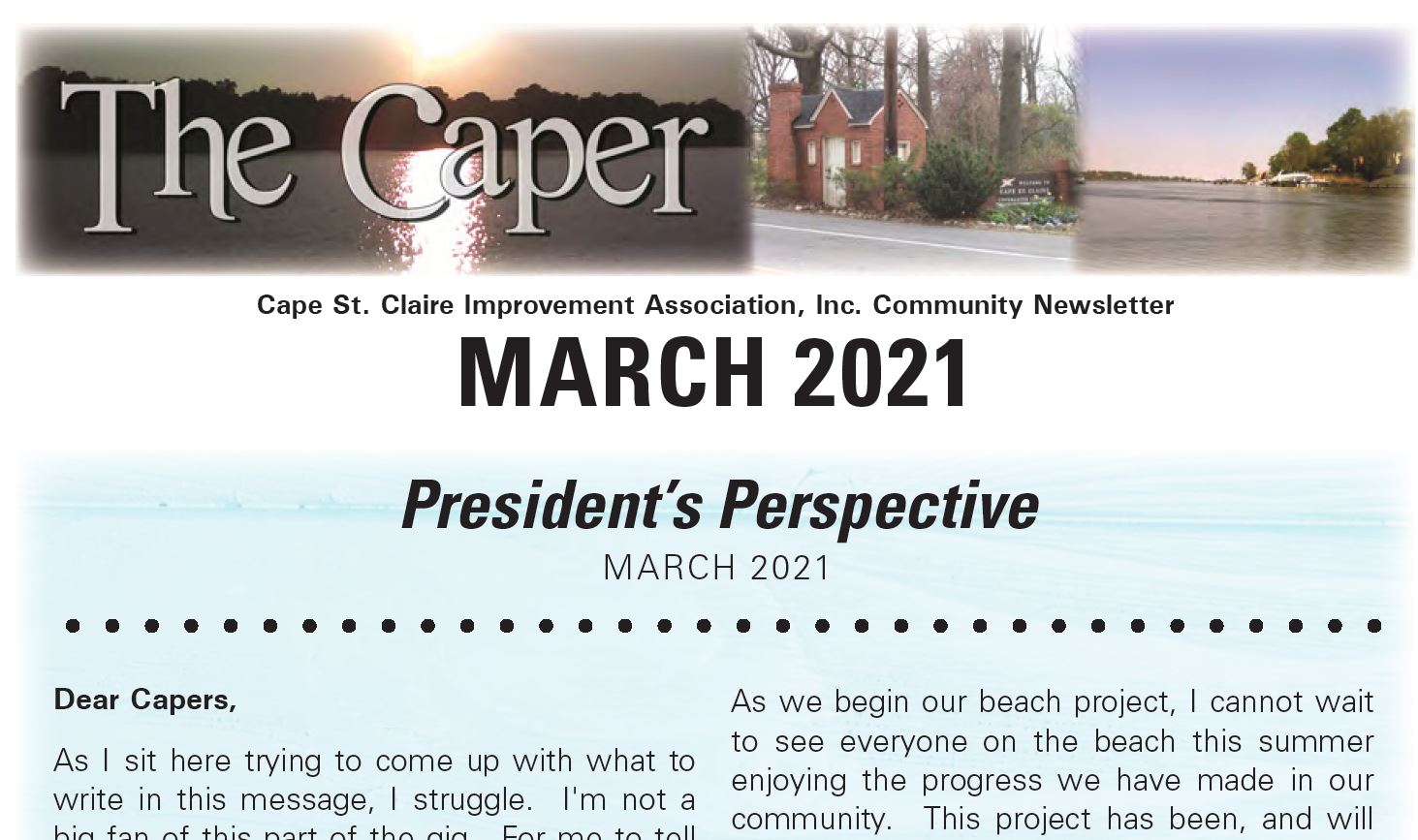 FINALLY, after 7 years, the beach project is ready for lift off. Mobilization begins March 1st so expect to see activity down by the beach starting on Monday March 1st 2021. We are so excited… we hope you are too. In his Presidential message, Jeff, thanks all the President's who had to deal without a Town Manager. We cannot sugar coat the amount of help that Ryan, our current Town Manager, brings to the position every, single, day. In Ryan's message, he wants to make sure you remember about paying the $10 maintenance fees. Get those yellow cards in! Our next membership meeting will be held on April 27th at 7:30, look out for more details on that soon.
In community news, the Garden club wants you to remember about their annual plan sale to be held in May. More details on this will be released soon. On March 14th 2021, Goshen is having their tea & tunes fundraiser at the Cape St. Claire Clubhouse, safe distanced of course. Check out details in this month's Caper. Cape Conservation Corps will kick off their Wednesday Weed Warriors with an open house at the Serena Ravine on March 26th at 5:30pm. That's at 1037 Lake Claire Drive… don't miss it!
Spring is just around the corner and with it… we hope… comes a sense of normalcy again. Let's all cross their fingers and hope.
See you around the Cape!