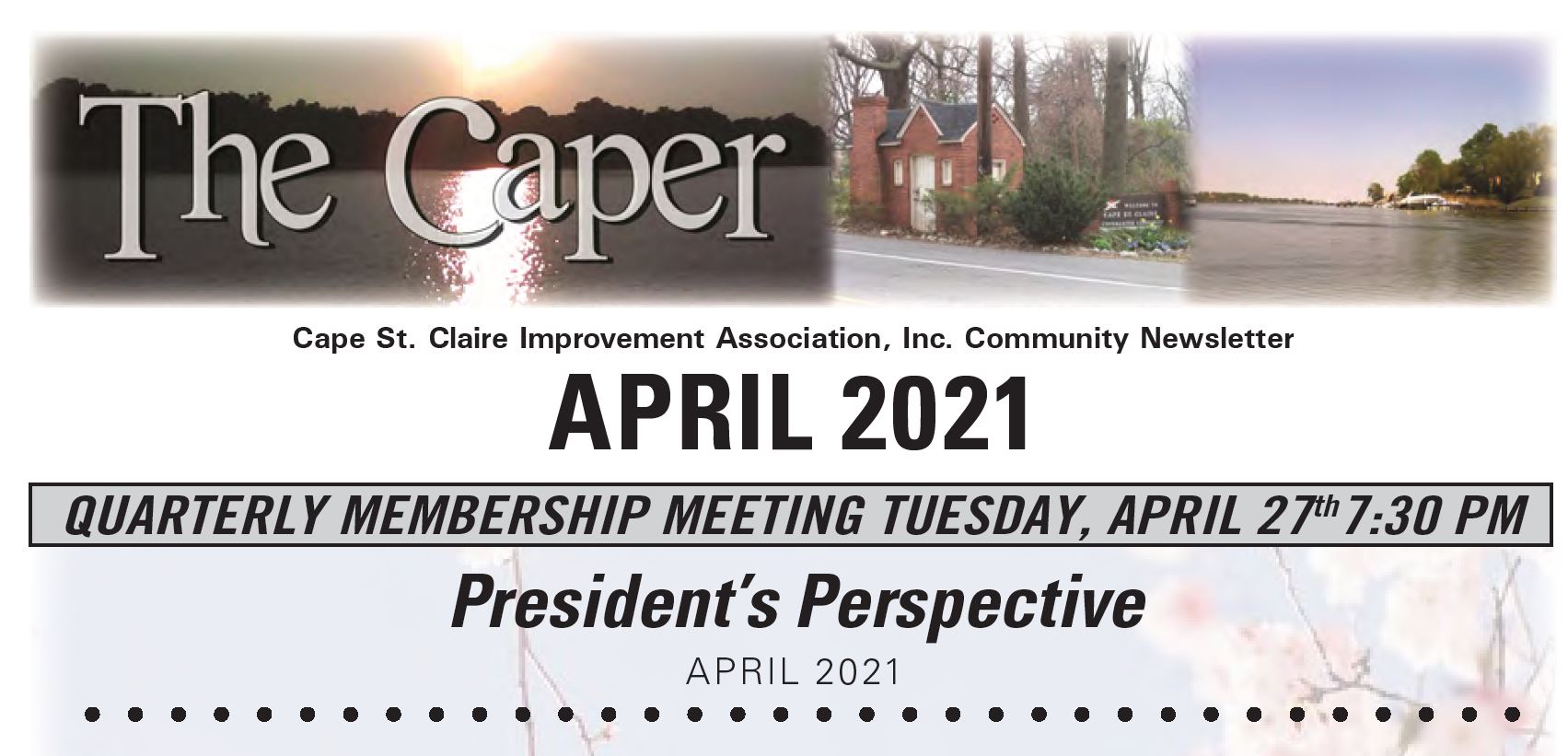 What an exciting time to live in the Cape. Phase 1 of Site 1 of our beach project is complete. Next up are the plantings which will really make a huge difference to our views. Jeff Roche, in this Presidential message, outlines where we are as far the beach project for Site 1 and Site 2. It's an exciting time indeed.
Ryan, our town manager, in his message reminds everyone that we are hiring for Beach Attendants for this summer. We lowered the age limit to 15 and we are hoping to get kids interested in making some money this summer.
Sadly, Goshen Farm had to cancel their Java Jazz and Tunes but hope to have another event in April. Stay tuned for information on that. The Garden Club will be hosting their annual Dividing Perennials Workshop outdoors on Saturday April 10th @ 1pm. Their plant sale will also be hosted virtually for the 2nd year in a row. Online orders will open up on May 1st. More details inside this Caper!
The Cape Community Swap will be held on Sunday April 11th at 10am at the clubhouse. More details inside this edition of the Caper. Cape Conservation Corps has a great write-up about pollinators and their affect on the environment. Don't forget to sign up for their Wednesday Weed Warriors! Details inside.
See you around the Cape!