The February 2015 Caper is now online!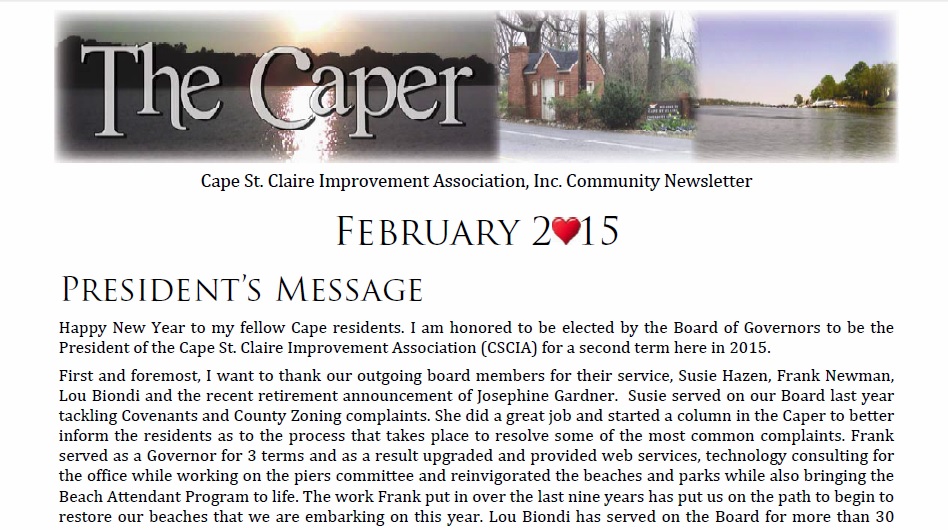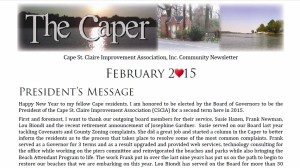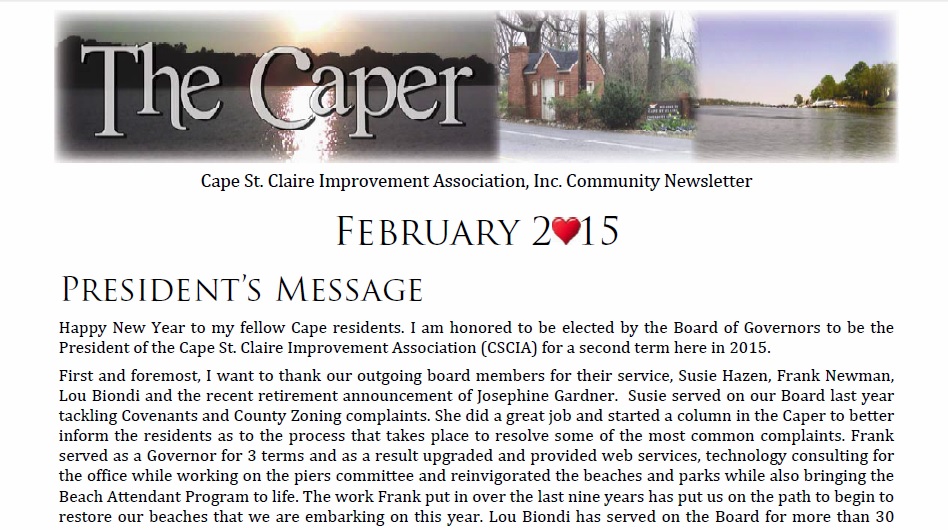 Read it, read all about it! Hot off the presses – the newest Caper for February 2015.
For this month, we're honoring those retired Board Members who collectively served over 100 years for Cape St. Claire and the Improvement Association. Their experience and knowledge will be greatly missed.
Inside you'll also find information about The Harbor School LEO Club's generous donation to CSC Fire Department, upcoming events for the Garden Club, upcoming events from Goshen Farm, and the Youth Sailing News. Plus, some really interesting articles on some local businesses.
We're looking forward to a great month ahead…