The Caper – 1955 – The First Edition!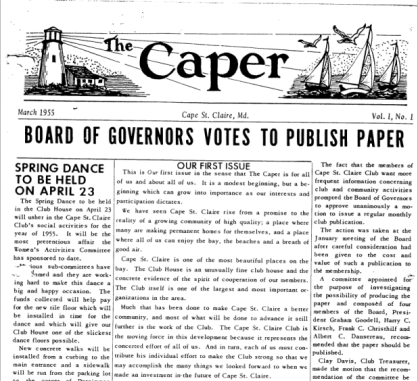 Back to the Future! No not the movie, just in our efforts to upgrade technology, we are testing out our capabilities. Here is the first ever Caper published. We thought we would treat you with a blast from our past for our 60th Caper Anniversary. 60 years? Where has the time gone?
More to come…
March 1955, Vol. 1, No.1 – Board of Governors Votes to Publish Paper.