The July/August Caper is now online!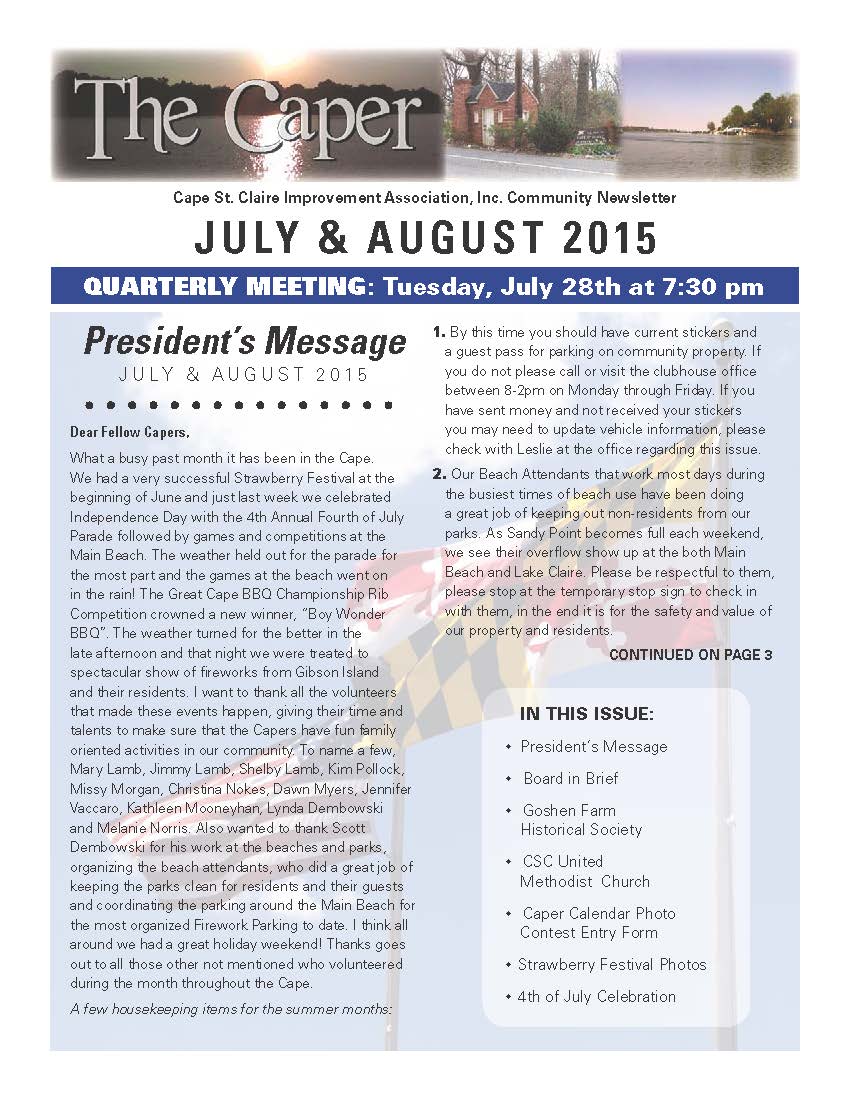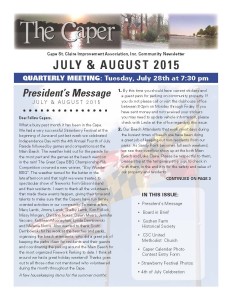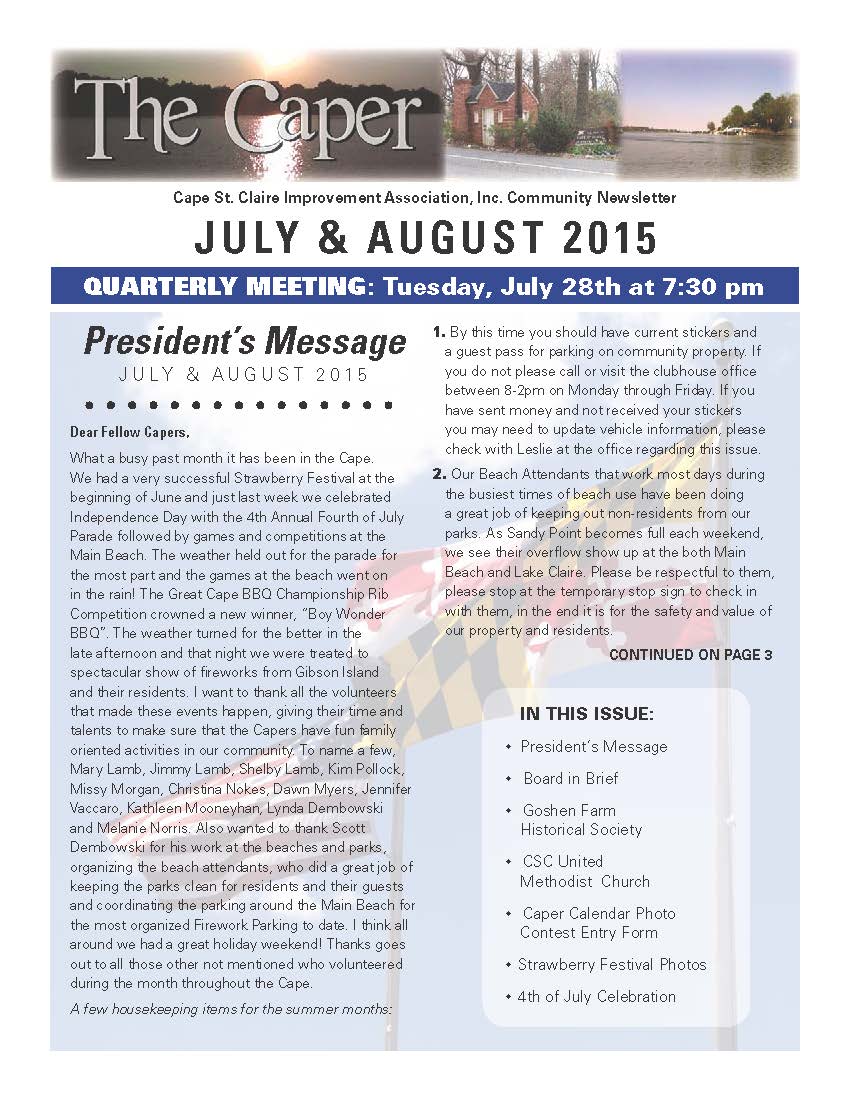 Double issues of things always signify that they're taking a little time off. Mary works hard, we think she's allowed. The best part about this issue though is that it is in full color. Full color issues of The Caper are awesome. We think that you'll agree with that sentiment.
As always, The Presidential message is spot on and discusses The July 4th parade and BBQ cook off. If you didn't get a chance to find out who the winner was, now is your opportunity. A big heartfelt thanks is given to all of the volunteers who made our rainy day event a great one. As always, don't forget to display your CSCIA stickers on your car. We don't like to tow people and we're sure you don't like to be towed.
There are full color images from the Strawberry Festival, which as mentioned before, was an outstanding event. There are updates on the Cape St. Claire road improvement project which is really gaining momentum. The Board Committee reports from the past month really highlight the dedication of the Board on improving The Cape.
There are details on entering The Cape St. Claire Calendar Photo contest so be sure to grab your best photo and enter it! There's a great update from the Cape Conservation Corps, Garden Club, and Goshen Farms. Also, there's a Goshen Farm wine tasting benefit, sponsored by Bella's Liquors, coming up. Details inside!
Cape Cleanup is coming on October 2nd and 3rd so mark your calendars! More details on how Anne Arundel County is helping to clean up our community are found in this issue.
Don't forget, the quarterly meeting is coming up. July 28th, 7:30 in the clubhouse! We hope to see you there.
Have a great rest of the summer. See you around the Cape!