The September Caper is now online!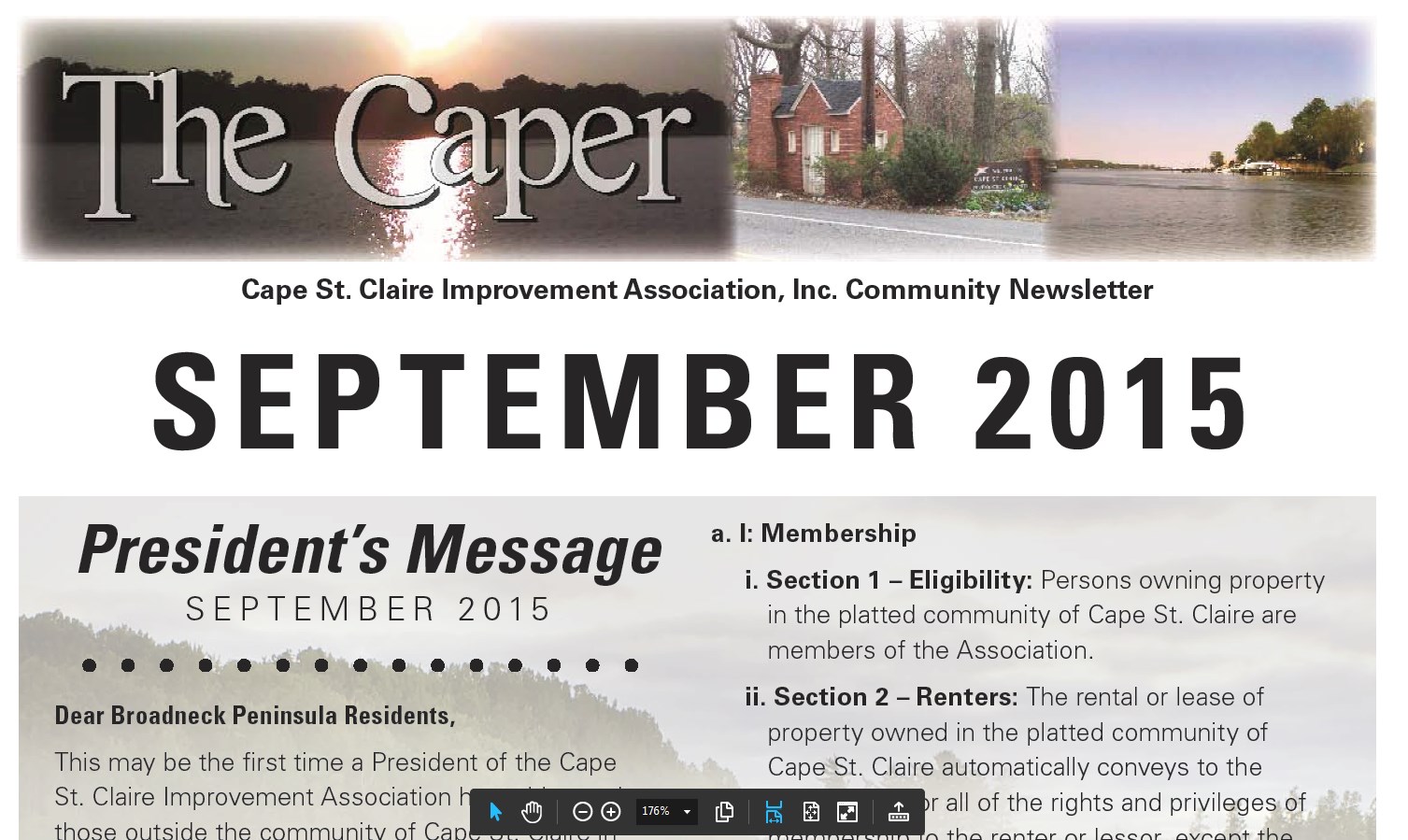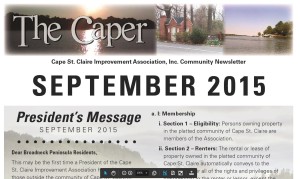 As summer winds down, it's a good time for us to take stock and address concerns a lot of folks outside of the Cape have experienced. Beau, in his presidential message this month, talks to everyone on the Broadneck Peninsula about what CSCIA is and how we operate. He also answers many questions residents and non-residents alike might have about our rules. One such question, which comes up often, "Why do non Cape residents get a copy of the Caper?" The answers are within…
Our Board minutes show how busy of a summer it's been. We launched a new Cape St. Claire Community Watch page, the budget was balanced, our beaches and parks have been busy and security has been non-stop, our piers are full, and great info was given out about mosquito control. We all have a role to play in keeping the mosquito population down. There's great information in this Caper about the Tiger Mosquito that's a must read for everyone.
Cape Conservation Corps has a new logo that you need to check out, more news from Goshen and it's Annual Harvest Pasta Dinner on September 19th. Don't forget Friday, October 2nd and Saturday, October 3rd is 2015 Cape Cleanup. Mark your calendars!
This issue, once again, is jam packed. To download your copy, just click those whole link right here.
Also, this is also a good time to mention the Cape St. Claire Road Improvement Project. We continue to update our website weekly with the updates from the County. Please make sure you check back often to find out the latest news.
See you around The Cape.