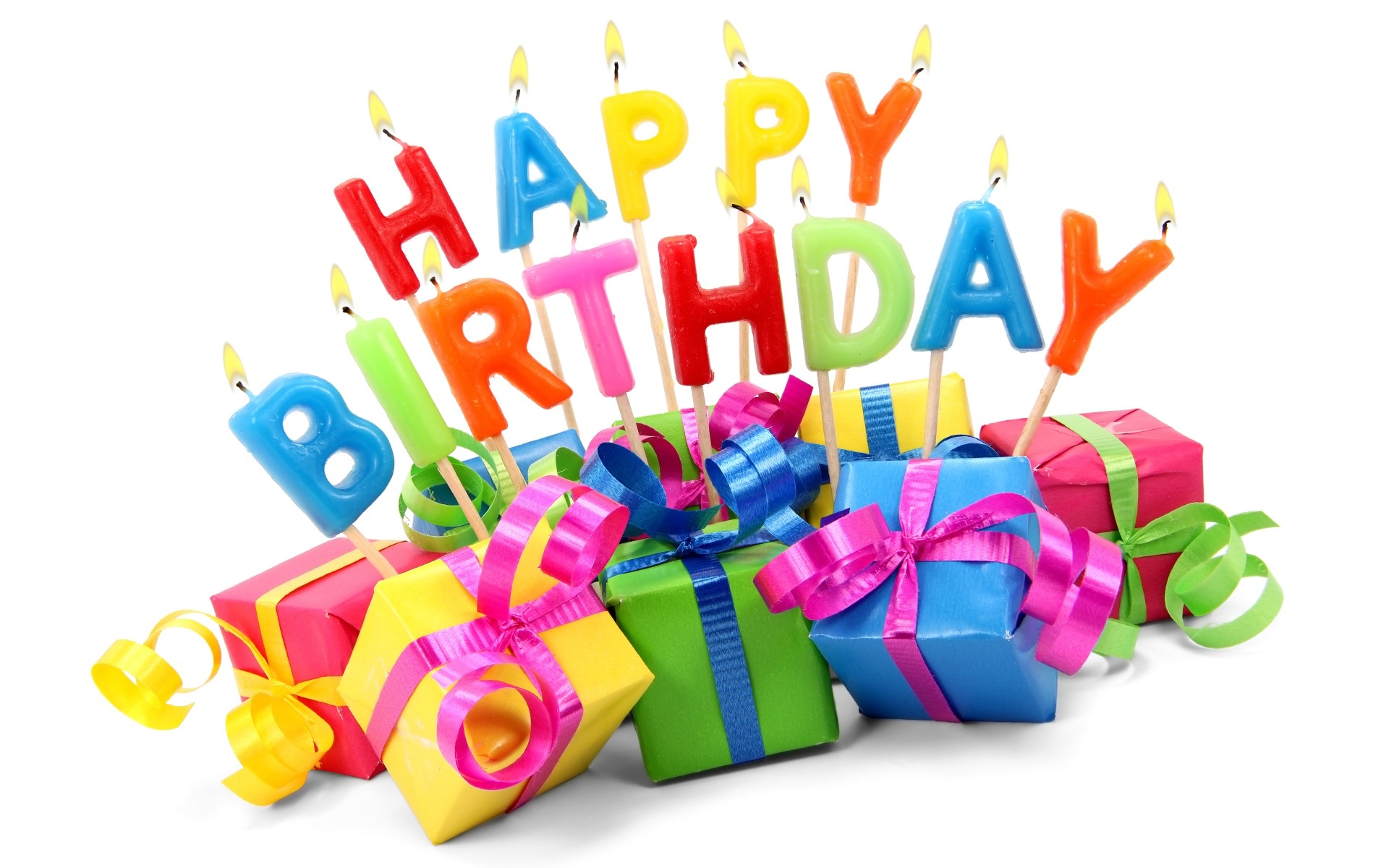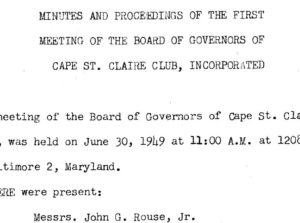 June 30th, 1949. Russians were in the news that day. As it turned out, they had been seizing trucks outside of Berlin. Also that day, the papers announced that Truman's housing and slum-clearance bill was passed by the House the previous night. It effectively started up the government subsidies for rental housing.
We could've picked up a pair of rubber beach sandals for only $2.50 or a diamond ring for $100… or both, they were running a pretty good discount at S and Katz in downtown Baltimore. It wouldn't have been a big deal to swing by The Hub's downtown store to grab a $14.88 Seersucker Suit.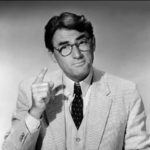 We could've gotten our shopping done on the way to the very first Cape. St. Claire board meeting, held in the 1208 Munsey Building, now an apartment complex, in downtown Baltimore. It began promptly at 11am. There were 3 people present. James G. Rouse, James C. Morton, and George W. Baker. Was the room hot and stuffy? Were they sitting around and sipping from a bottle of $2.84 Kentucky Whiskey? Probably not, it was only 11am. Perhaps they were just sipping from their .15 cent Canada Drys. After driving their Studebaker's? to the meeting, maybe they were thinking about Harry Truman's message about expanding the program of highway safety. "Last year, 32,000 people were killed in traffic accidents and more than 1,000,000 people injured." Maybe not. They couldn't have been thinking about the Orioles as we know it today, they didn't get here until 1953. The Yankees though, led by Dimaggio had topped the Red Sox 9-7 the night before.
That night maybe they watched Stop the Music by Bert Parks, a name that tune type of game show… it was on at 8pm on WJZ. What we do know was that the Cape St. Claire Club was incorporated on the 29th of June, 1949. They had to pay a bonus tax of $20 and a recording fee of $10. At the first meeting on the 30th, the bylaws were then adopted. They each elected themselves to the board. Due to the correspondences they were expecting, the secretary needed to hire an assistance to help out. $10 a week. After designating the Annapolis Banking and Trust company as a depository for the funds, they adjourned. Maybe they sat around and talked about what they had just done. Maybe they quickly dispersed into one of the scattered showers scheduled for that day.
Either way, I thank them.
The rest is history.
To read the meeting minutes from that historic meeting and the rest of 1949, see below: